Sculptra
Conveniently located to serve the areas of Berkeley, CA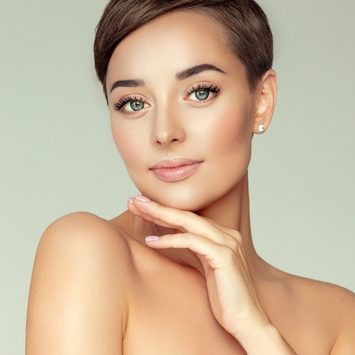 The condition of your skin is one of your most defining traits. Unfortunately, the aging process eventually takes hold, and over time this process slowly reduces your skin's elasticity and increases the number of visible wrinkles, folds, and fine lines, as well as hollow areas. But at Nubo Spa, we believe everyone deserves youthful-looking skin. With an injectable filler like the Sculptra® dermal treatment, not only can you reclaim radiant skin, but you can keep it, too. 
Diving Into Details
Because it's a minimally-invasive procedure, our Bay Area Sculptra is perfect for those seeking instant skin revitalization without the risks or stitches of cosmetic surgery. A product brought to the medical spa industry by Dermik Laboratories, Sculptra is a safe, non-allergenic synthetic injectable. The Sculptra formula stimulates the production of collagen and elastin in the injection area as well as the surrounding tissues.
Unlike other injectables such as Juvéderm and Restylane, which are both made of hyaluronic acid, Sculptra uses poly-L-lactic acid (PLLA) as its base. PLLA is a substance that's been used by hospitals and medical practitioners for more than 30 years. In the past, they were routinely used as absorbable sutures, as well as other medical applications.
When injected, the PLLA in Sculptra stimulates your own collagen and elastin growth to reduce the signs of aging. As Sculptra penetrates the dermis layer, not only does it restore volume to the skin and decrease the appearance of wrinkles, fine lines, and folds; it is also a catalyst that helps to grow your own skin tissue.
Targeted Treatment Area
Sculptra dermal fillers provide relief for a wide range of age-related skin concerns for clients varying in age from 21 to 80+. Common conditions alleviated or relinquished by Sculptra include:
Wrinkles
Fine lines
Skin laxity
Marionette lines
Loss of volume
Nasolabial folds
Melolabial folds
Glabellar lines
After Your Injections
The length of your treatment session will depend on the number of injections required and the target area's size and condition. Your doctor will recommend you avoid the following for the first 24 hours:
Strenuous exercise
Excessive sun or heat exposure
Non-steroidal anti-inflammatory drugs
Alcohol consumption
Unlike traditional surgery, recovery time for cosmetic injectables is minimized, allowing for an almost immediate return to your regular activities. Your doctor will offer additional specific instructions should they be necessary.
Procedure Breakdown
On the day of your first Sculptra treatment, your specialist will analyze and map out the injection sites. They will then cleanse the area with an antiseptic. A topical anesthetic may be applied to help with any discomfort. Your specialist will then inject your skin using a fine needle for multiple small injections, replenishing your natural glow and diminishing visible imperfections.
Expectations Going Forward
For best results, your doctor may recommend you receive injections every three to six months. You may notice some improvements within the first week of treatment, but long-lasting effects will not develop until an average of three sessions (spaced four to six weeks apart).
FAQ
Are There Any Potential Side Effects?
Although Sculptra has decades of proven efficacy, there is still the potential for side effects. They are usually limited to the injection site and include the following:
Redness
Pain Or Tenderness
Firmness
Swelling
Lumps or bumps
Itching
Discoloration
Infection
If you are pregnant or breastfeeding, your doctor may suggest an option for different skin treatments.
Why Choose Nubo Spa?
The desire to have beautiful, healthier-looking skin resides within everyone—and Nubo Spa can satisfy that craving. Schedule a consultation at one of our beautiful spaces and slow down the effects aging has on your skin.