Vivace RF Microneedling
Conveniently located to serve the areas of Berkeley, CA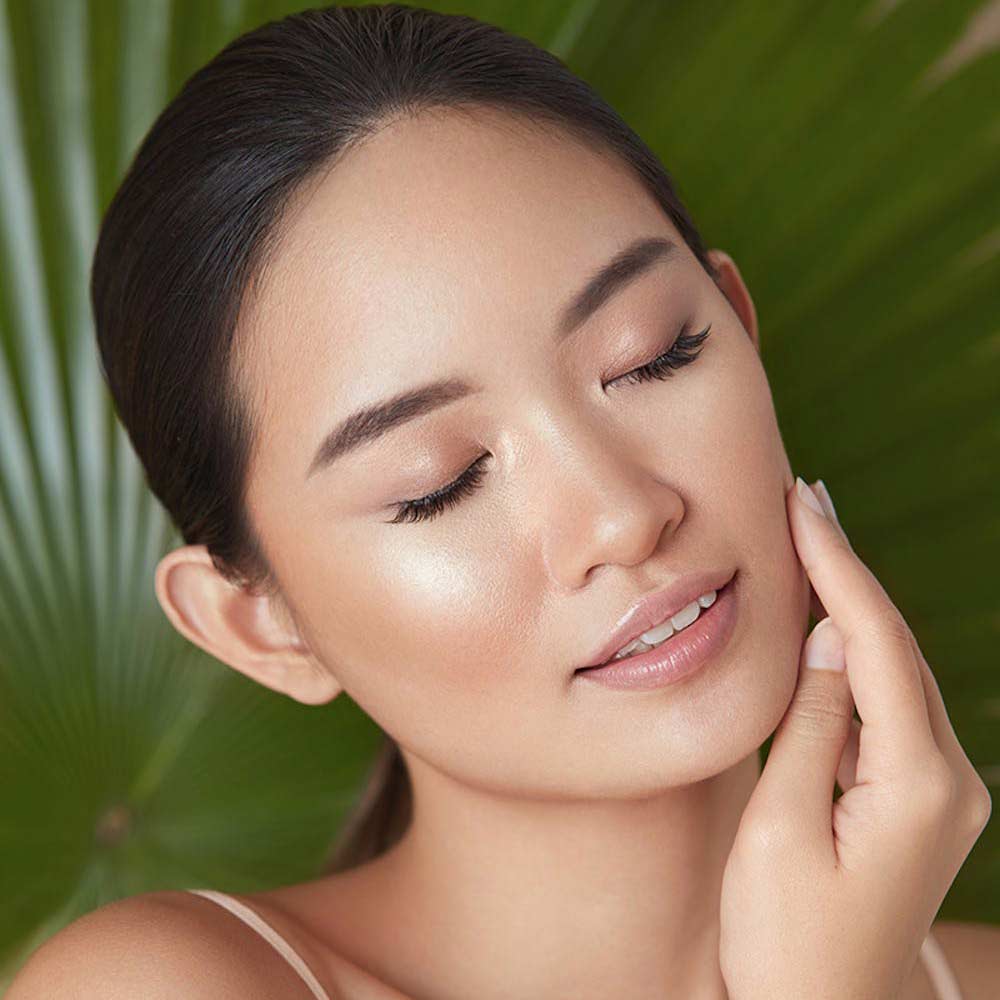 Vivace is a rejuvenating skin treatment that combines the proven benefits of Vivace Experience (microneedling with RF) with radio frequency energy. This powerful yet gentle device can be used to fight the most common skin concerns, such as fine lines, wrinkles, and skin laxity. Patients enjoy smoother, firmer skin without the need for surgery or more invasive treatments and with minimal recovery. If this sounds ideal to you, you're not alone! New skin rejuvenation treatments have been flooding the market in order to keep up with the ever-growing demand. In fact, studies show that there has been a 600% increase in patient demand for nonsurgical skin treatments with minimal downtime over the past 15 years.[1] Because RF Vivace Experience (microneedling with RF) treatments are so effective, several devices are available, but Vivace is different. 
Vivace offers several unique benefits that make it an experience all its own – including unparalleled comfort and skin-nourishing aftercare. If you're ready to get serious about addressing the signs of aging, there's no reason to wait. And there's no reason not to choose the experts for the best Vivace Experience (microneedling with RF) treatment on the market today. Nubo Spa has been offering the Berkeley community a carefully-curated selection of the most effective aesthetic treatments for over five years. Whether you're an old friend or new to Nubo, stop by and learn more about what Vivace can do for you. Call (510) 637-9394 to schedule an appointment, or fill out our online contact form at your convenience, and we'll be in touch shortly.
If learning more about the latest innovations in the world of aesthetic improvements interests you, be sure to check out our blog for more.
How Does Vivace Work?
Vivace stimulates the body's own production of naturally occurring collagen. This vital protein is what keeps skin firm and smooth. As we age, we produce less and less collagen, and the collagen we have becomes degraded. Vivace, like many other anti-aging treatments, works to reverse this. [2]  Both Vivace Experience (microneedling with RF) and radiofrequency energy treatments create changes in the skin's structure, which leads to aesthetic improvement! 
Vivace Experience (microneedling with RF) offers the proven benefits of stimulating collagen production, a process known as neocollagenesis. After tiny sterile needles create small punctures in the skin, the body responds as if an injury has occurred, and regenerative processes are spurred into action. Growth factors flood the area, and new collagen is created. With Vivace, the microneedles are controlled robotically for fast, precise insertions of the microneedles. Once in the appropriate depths, the tips of the needles emit controlled pulses of radiofrequency energy. 
Radiofrequency and other energy-based aesthetic treatments use electromagnetic waves that penetrate critical depths of the skin. When these wavelengths are at the appropriate frequency, they create a controlled thermal effect deep in the dermis. This causes two things to happen:
Firstly, the heat causes existing collagen fibers to contract, tightening the skin.
Secondly, the body responds as if an injury has occurred; this involves the release of growth factors and cytokines, which help to stimulate the production of collagen and elastin.
The production of collagen and elastin is highest during the first few days after treatment, and this process continues for several months. As the body produces new collagen and elastin, the skin becomes firmer, smoother, and more youthful-looking, thanks to the skin's revitalized structural integrity. [3]
What does Vivace do?
Some benefits of Vivace treatment include:
Improving the texture and tone of the skin: Vivace can help to smooth out rough, uneven skin, reduce the appearance of fine lines and wrinkles, and offers a brightening and resurfacing treatment that doesn't require extended peeling or recovery.
Reducing the appearance of acne scars and other types of scarring: Vivace does this by stimulating the production of collagen and elastin, which can help to fill in atrophic or recessed scars, like acne scars, and smooth out raised scar tissue.
Tightening and firming the skin: The RF energy's thermal effect can help to tighten and firm the skin, giving it a more youthful and refreshed appearance.
Reducing the appearance of pores: Vivace can help to reduce the appearance of large pores by stimulating the production of skin-firming collagen, which tightens the skin around the pores, causing them to contract.
Ready for your consultation? Call (510) 637-9394 to book your appointment at Nubo Spa. We look forward to giving you gorgeous skin!
Candidates
Vivace treatments can be a good option for healthy individuals looking to improve the overall appearance of their skin. Whether you're looking to target specific skin concerns like fine lines and wrinkles or acne scars, or treat larger issues like uneven skin tone, dullness, and laxity, Vivace can help. Vivace can't do everything that a surgical procedure like a facelift can, so it's best suited to individuals with mild to moderate skin concerns. But, it's also a good option for those who aren't ready or don't want to commit to a surgical procedure. Candidates for Vivace should also understand that results aren't instant, and it may take a series of treatments to get the results they desire.
Vivace treatment is safe for all skin types and tones, but it is not recommended for individuals who have the following:
Active infections, acne outbreaks, or open wounds on the skin
A history of keloid scars
A history of skin cancer or radiation therapy in the treatment area
A history of autoimmune disorders or certain other medical conditions that can affect healing
If Vivace is not right for you, you still have options! Nubo offers a wide range of treatments that can give you beautiful skin. Our expert staff will give you an honest recommendation for the best approach.
Personal Consultation
Your Vivace treatment consultation is all about you! No matter who you are, or what your skin concerns and treatment goals are, you can expect a friendly, informative discussion with your best interests at heart. We'll assess your skin and medical history to determine whether Vivace Experience (microneedling with RF) with RF is right for you. To ensure your safety and the best possible results, we'll also discuss any medications you are taking, and any skin conditions, allergies, or sensitivities you may have. If Vivace's right for you, you'll get a thorough explanation of the process, and everything else you need to know so that you can make a confident decision about moving forward with your treatment. Got questions? Fire away! Our goal is to make you glow!
Preparation
Vivace is a straightforward procedure, but there are a few steps you can take to prepare for your Vivace session:
Avoid blood thinners, nonsteroidal anti-inflammatory drugs (NSAIDs), and alcoholic beverages the day before your appointment to reduce the risk of bleeding and bruising
Stop using Retin-A products a few days before your appointment, and make sure to stay out of the sun and tanning beds
Schedule any waxing, laser hair removal, or other facial treatments at least a week before the treatment
Come to your appointment with a clean face
It's important to follow these and the other instructions our team will provide so that you have the most comfortable experience and get the best results possible!
The Vivace Experience
The entire Vivace procedure typically takes about 45 minutes to an hour to complete, depending on the size of the treatment area.
First, your specialist will cleanse your skin and a numbing cream will be applied to the treatment area to help minimize any discomfort during the procedure.
Then, the Vivace handpiece will be placed on your skin, and the penetrating microneedles will deliver a pulse of RF energy. Your aesthetic technician will move the handpiece across the treatment area to ensure even coverage, and that all areas of concern have been successfully treated. Once finished, it's time for the Vivace Soothe Mask! Unlike other RF Vivace Experience (microneedling with RF) treatments, a Vivace treatment includes a specially formulated cooling mask that contains Binterin (CD99) peptides. These have anti-inflammatory properties to minimize redness and swelling, and to speed up the healing process. Patients say it feels amazing and is a relaxing end to their session. 
Recovery
After Vivace treatment, your skin may be slightly red and swollen, and you may experience mild discomfort, itching, or tingling, but these side effects are typically mild. Remember how good that Soothe Mask felt? You'll get one to take home with you! You'll also be given a hydrating Boost Serum with peptides and additional specialized ingredients to soothe and nourish your skin as you heal. After your session, you'll be able to return to your day. Just be sure to baby your skin! Avoid makeup for the rest of the day if possible, or at least for the next 6 hours. As the microchannels in your skin heal, you'll also need to avoid sweating, steam rooms, and saunas, and avoid direct sun exposure for the next few days.
As always, don't hesitate to reach out to us if you have any questions after your Vivace treatment. We are here to help you on the path to better skin!
Results
The final results from your Vivace treatment won't be visible immediately – remember, it will take time for the collagen and elastin production to ramp up, and to create a visible improvement. But if you follow your aftercare instructions faithfully, you may be able to enjoy smoother, brighter skin in the meantime! Most people need a series of treatments to achieve optimal results, and see the best results 4-6 months after their final treatment session. We'll discuss the results you can expect, and how many treatment sessions you might need for optimal results during your personal consultation.
How Much Does Vivace Cost in Berkley?
The cost of Vivace treatments depends on the size, number, and location of the treatment areas, and the number of treatment sessions needed to achieve the desired results. We'll be able to give you an accurate quote during your personal consultation, and as the results of each of your sessions become visible. In the meantime, keep an eye out for Nubo specials!
What can Vivace Experience (microneedling with RF) do for you? Don't wait another minute to find out. Call (510) 637-9394 to schedule an appointment, or fill out our contact form, and we'll be in touch shortly.
References
Dayan E, Burns AJ, J. Rohrich R, Theodorou S. The Use of Radiofrequency in Aesthetic Surgery. Plastic and Reconstructive Surgery – Global Open. 2020;Publish Ahead of Print. doi:10.1097/gox.0000000000002861
Shin JW, Kwon SH, Choi JY, et al. Molecular Mechanisms of Dermal Aging and Antiaging Approaches. International Journal of Molecular Sciences. 2019;20(9). doi:10.3390/ijms20092126
Deshmukh SN, Dive AM, Moharil R, Munde P. Enigmatic insight into collagen. Journal of Oral and Maxillofacial Pathology : JOMFP. 2016;20(2):276-283. doi:10.4103/0973-029X.185932