Perfect Peel
Conveniently located to serve the areas of Berkeley, CA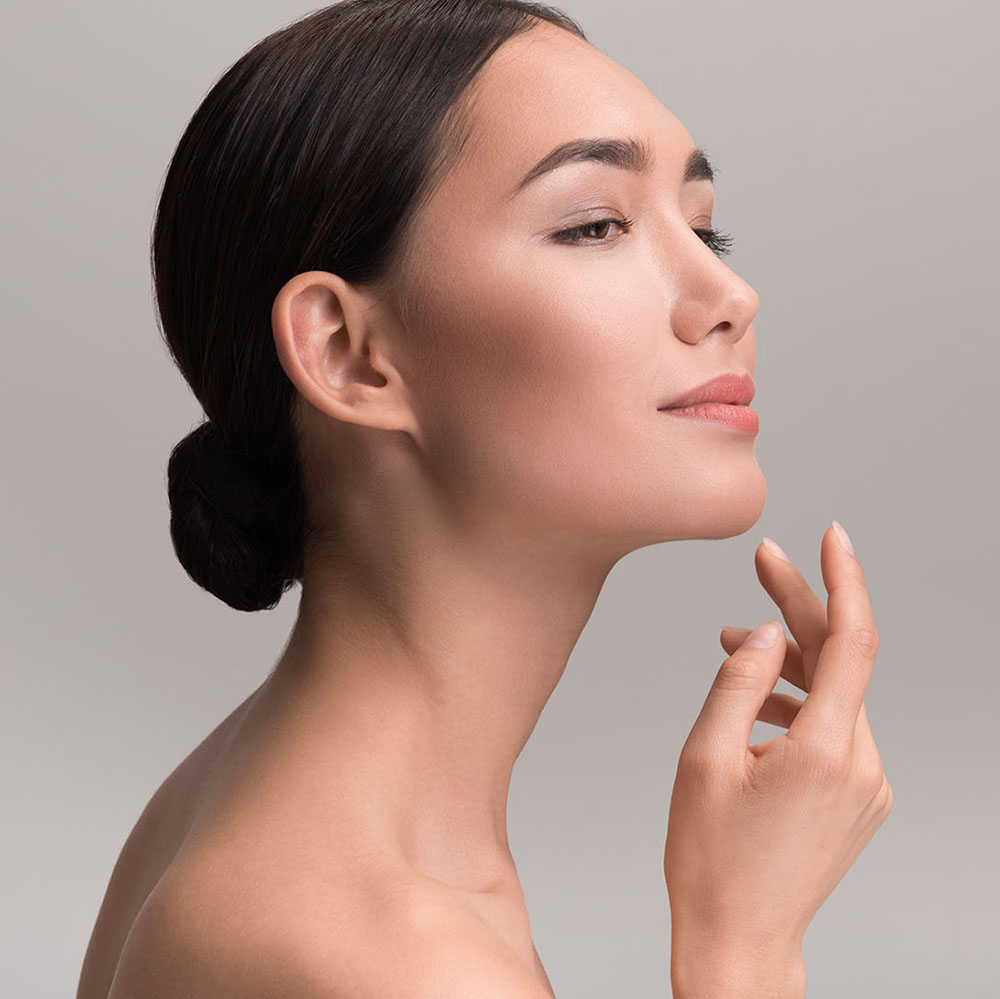 The Perfect Derma Peel is one of the top 3 anti-aging products. Living up to the media hype recently spread by ABC news, this medium-depth peel is a rejuvenating treatment suitable for all skin types that requires minimal preparation and only minimal downtime.
Powered by the skin-brightening antioxidant glutathione and other key ingredients, the Perfect Derma Peel is a skin rejuvenation experience for anyone looking to renew and rejuvenate their complexion! Dull, textured skin is never a good look – or an easy thing to deal with using over-the-counter products alone. But as the years pass, it's often hard to prevent skin from looking tired without a little extra care and attention.
Nubo Spa is the top, woman-founded med spa in Berkeley, providing the latest in anti-aging treatments and products. We take pride in our ability to find exactly the right thing to help our patients stay looking and feeling young. To book a personal consultation with one of our skin specialists, call our office directly at (510) 637-9394 or complete a simple form on our website to find out more about the benefits of Perfect Derma Peel and our other in-office services.
What's in the Peel?
Chemical peeling, or chemexfoliation, is a way to achieve significant resurfacing for clearer, balanced, younger-looking skin. Chemical peels are classified into three groups: superficial, medium, and deep. Medium-depth peels like the Perfect Derma Peel can remove the superficial layers of skin to reveal softer, more youthful-looking skin underneath. The peel contains the following beneficial ingredients.
Glutathione
Kojic Acid
Trichloroacetic Acid (TCA)
Phenol
Salicylic Acid
Vitamin C
Retinoic Acid
Perfect Derma Peel ingredients are balanced at precise proprietary ratios to ensure you get the safest, most effective treatment!
Skin Beautifying Ingredients
Glutathione
Make skin dullness a thing of the past! The main ingredient of the Perfect Derma Peel is glutathione, a tripeptide that restores a youthful and rested appearance to the skin. It is frequently used to treat darker patches and hyperpigmentation caused by acne scarring. It's also a potent antioxidant, and has been dubbed "the most popular systemic skin-lightening molecule." (1)
Kojic Acid
Kojic acid is an organic, fungi-derived compound used in skin treatments. Often used in combination with hydroquinone, retinoids and other skin rejuvenating substances, kojic acid is another chemical agent that brightens skin. (2)
Trichloroacetic Acid (TCA)
TCA is one of the most popular chemical peel ingredients for in-office treatment. It's a benchmark medium-depth chemical exfoliation agent, commonly used in the treatment of fine lines, hyperpigmentation, and sun damage.
Phenol
Used in stronger peels only, phenol is an aromatic hydrocarbon. Like the other ingredients in the Perfect Derma Peel, this powerful agent's main benefit to skin is its ability to correct areas of skin discoloration.
Salicylic Acid
Salicylic acid is a firm med spa favorite for blemish-prone skin. It dissolves impurities and clears skin of blackheads and whiteheads, leaving refreshed pores and reduced inflammation.
Vitamin C
Like glutathione, vitamin C has strong antioxidant properties. It acts as a barrier to harmful free radicals and helps to brighten and refresh dull-looking skin.
Retinoic Acid
Retinoic acid is the chemical retinol converts into under certain conditions. This vitamin A compound is great in small qualities, supporting cell function and collagen production.
Find the peel that's 100% perfect for you at Nubo Spa! Contact our helpful booking team to arrange your one-on-one consultation in Berkeley by calling (510) 637-9394. You can also use our scheduling site to select your chosen treatment.
Benefits
Benefits of the Perfect Derma Peel include the following:
Balances and brightens skin tone
No pre-peel preparation required
Suitable for all skin types
Effective on UV-damaged skin
Reduces signs of aging
Helps to prevent wrinkles from forming
Simple skin-brightening procedure
High patient satisfaction with results
Find out more about cosmetic treatments at Nubo Spa by reading our blog!
Candidates for the Perfect Peel
Most people who want to attain a refreshed look for their complexion can do so with the Perfect Derma Peel. In fact, if you have skin discoloration, aging skin, uneven texture, and tone, you could be the perfect candidate! As it's a medium-depth treatment, there are certain precautions and prerequisites. The procedure may not be a good fit if:
You are currently pregnant or breastfeeding
You have recently used the acne medication Accutane
You currently have a skin infection in the treatment area
You have recently had laser, microdermabrasion, or waxing treatments
You have a weakened immune system (e.g. an autoimmune disease)
Personal Consultation
Looking for a simple way to turn back the clock for your skin but don't know where to begin with the process? Get help from us to choose the right chemical peel treatment at Nubo Spa. We'll give you all the information you need to select the most effective treatments for your needs. And if the Perfect Derma Peel isn't quite the right fit for your needs, we'll take you step by step through our selection of specialty peel options.
Preparation
As mentioned before, the perfect Derma Peel requires zero pre-peel preparation, making it a convenient option for the spontaneous patient! Be sure to tell us about your skincare regimen at your consultation as treatments with certain ingredients (such as retinoids) should be stopped a few days before your session.
Perfect Derma Peel Procedure
Before the peel, we will remove any makeup and thoroughly cleanse the area. Then, we will begin the chemexfoliation process. Firstly, we will pour the peel solution into the applicator. We will then begin the application process. It may sting slightly, but this will be the most discomfort you'll feel for the duration of the session. After the first application, your skin may start to become red, or develop a slight "frosting" on the surface. This is completely normal and an expected part of the peeling process!
Layering continues in areas without frosting until we achieve the desired effect. Where there are wrinkles or excessive hyperpigmentation, we may apply the peeling agent generously to target these areas. Unlike some other peels, the Perfect Derma Peel may be left on the skin and taken off using special products we will ask you to take home. We recommend not touching, washing, or applying anything other than the products in your aftercare kit to the area for at least 6 hours after your treatment. Be sure to protect your face from the sun with a hat or visor, as you will not be able to apply sunscreen!
Patient Home Care Kit
Most peels don't come with a specifically-designed aftercare kit. But, the Perfect Derma Peel is different! Your Patient Home Care Kit is designed specifically for use with the Perfect Derma Peel. Your care kit may vary according to the reason for your peel, and may include the following products.
Perfect Derma Moisturizer
Post-Peel Towelettes
The Perfect A (Vitamin A)
The Perfect Bleaching Cream
The Perfect C (Vitamin C)
Mineral Perfection SPF 30
We will provide specific aftercare instructions to patients with hyperpigmentation (including melasma), patients with acne, and patients with age-related skin issues.
For the Best Results
After your Perfect Derma Peel, there are a few simple things you can do to get the best results:
Don't use any harsh skincare products (e.g. retinoids, glycolic acid).
Avoid manually exfoliating with a washcloth, loofah, exfoliator brush, etc.
Apply Perfect Derma Moisturizer if there is any skin discomfort.
Aloe vera (fresh or prepared) may also be used if Perfect Derma Moisturizer runs out.
Cost of a Perfect Derma Peel in Berkeley, CA
Your skin deserves perfection! And patients can take several steps closer with the Perfect Derma Peel at Nubo Spa. The cost of your professionally-performed treatment, including your aftercare kit, is $450. To book your personal consultation with us, call our office at (510) 637-9394. To book your Perfect Derma Peel, and for a list of our other services, please select your treatment choice from our service menu.
Stay connected with Berkeley's premier med spa facility by liking and following Nubo Spa on Instagram, Facebook, and Twitter!
FAQ
What's special about the Perfect Derma Peel?
The Perfect Derma Peel is a versatile chemexfoliation option for the treatment of a range of skin conditions. Patients can brighten dull skin, address troublesome acne and hyperpigmentation, and reduce the appearance of fine lines and wrinkles with a proprietary blend of beneficial ingredients, including glutathione, TCA, salicylic acid, and vitamin C.
How long is recovery after a Perfect Derma Peel?
Recovery will vary according to your skin type and skincare needs. However, peeling usually begins after day three, and continues for around 7 days after.
Is the perfect Derma Peel suitable for all skin tones?
Yes! Though the duration of your peel may be shorter if you have darker skin, the Perfect Derma Peel is suitable for all skin types and tones.
References
Sonthalia S, Jha AK, Lallas A, Jain G, Jakhar D. Glutathione for skin lightening: a regnant myth or evidence-based verity? Dermatology Practical & Conceptual. 2018;8(1):15-21. doi:https://doi.org/10.5826/dpc.0801a04 
Sarkar R, Arsiwala S, Dubey N, et al. Chemical Peels in Melasma: A Review with Consensus Recommendations by Indian Pigmentary Expert Group. Indian Journal of Dermatology. 2017;62(6):578-584. doi:https://doi.org/10.4103/ijd.IJD_490_17