Dermal Fillers
Conveniently located to serve the areas of Berkeley, CA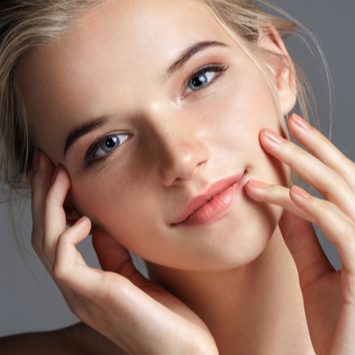 Dermal fillers are an aesthetic wonder with their ability to enhance your natural beauty while restoring fine lines and wrinkles along the way. The science-backed injection technology allows you to turn back the clock and reclaim your skin's natural, radiant glow. With Nubo Spa's wide range of dermal fillers to choose from, it's time to regain your youthful skin once again.
Defining Dermal Fillers
While "filling" your skin may sound like a counterintuitive concept, let's first break that barrier and drop the stigma surrounding filler treatments. Cosmetic dermal fillers are a non-invasive procedure intended to contour and balance your facial profile while enhancing the cheeks, restoring lost lip volume, and/or reducing the appearance of lines and wrinkles.
This innovative aesthetic treatment uses gel-like substances which are injected into your skin. The ingredients—primarily hyaluronic acid—increases moisture and work to enhance shallow contours, reduce creases and wrinkles, plump the lips, and much more. 
Reinvigorating Active Ingredients
Dermal fillers are made with rejuvenating active ingredients that include:
Hyaluronic Acid (HA)
Calcium Hydroxylapatite (CaHA)
Poly-L-lactic Acid
Polymethylmethacrylate (PMMA)
Autologous fat injections
Targeting The Areas Of Concern
Dermal fillers are versatile in their potential areas of application. They can be injected and improve your skin in the following areas:
Cheeks
Temples
Smile lines
Under the eyes
Jawline
Chin
Lips
Marionettes
Hands
The Best Option For You
All of our dermal fillers are FDA-approved and thoroughly tested to ensure safety and efficacy. To incorporate the right filler into your customized treatment plan, our skincare specialists will go over each option and help you to select the filler that suits your needs. Your choices include:
Juvéderm
Restylane
Radiesse
Sculptra
Belotero
DERMAL FILLER TREATMENTSAT NUBO SPA
When you opt for our non-invasive dermal filler treatments, you have the excitement of experiencing the following benefits:
Smoother facial fine lines and wrinkles
Reduced visible scarring
Replenished skin volume
Fuller, more supple lips
Increased skin elasticity
Alleviated hollowness or dark circles beneath the eyes
Fewer nasolabial folds (lines around the mouth)
Your Journey
Treatment begins with your Nubo Spa skincare specialist cleansing the treatment site with an antibacterial agent. Per your request, a numbing agent can be applied before the injection. Most fillers also contain lidocaine, a mild anesthetic, to minimize any potential discomfort.
Once properly prepped, your specialist strategically administers the appropriate filler just beneath the superficial layer of skin to fill in wrinkles and restore a smoother appearance. Depending on the targeted area, you'll notice immediate results.
Long-term results may vary depending on the filler, targeted area of concern, injected amount, and your body's metabolic rate. There are dermal fillers that can last for six months to a year, while other dermal fillers can last two to five years.
Why Choose Nubo Spa?
We pride ourselves on offering superior customer service. From the aesthetics of our beautiful office to treating you with kindness and compassion, every detail matters to us. Please feel free to take the next step towards beautiful skin by booking a consultation with us.
FAQ
Are There Any Potential Side Effects?
Like with any treatment involving injections, you may experience minor side effects that typically subside in a few days following treatment, including:
Redness
Swelling
Tenderness
Bruising
Is A Dermal Filler Right For You?
Clients with all different skin types and tones may consider the innovative skin rejuvenation treatment. We do recommend that women who are pregnant or breastfeeding be referred to an alternative treatment option. During your initial consultation, your skincare specialist will help you decide if one of our dermal fillers is right for you.