IPL Photofacial
Conveniently located to serve the areas of Berkeley, CA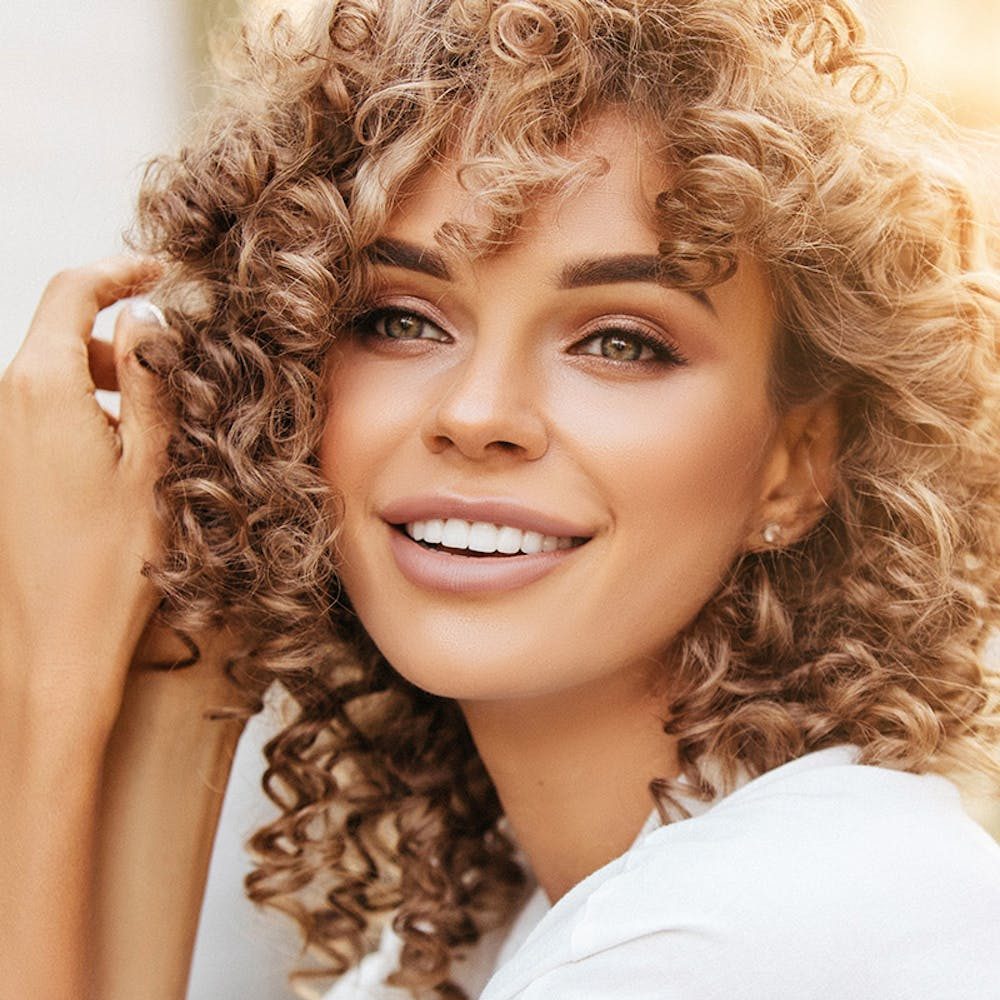 IPL, or Intense Pulsed Light therapy, is a non-invasive treatment that uses broad-spectrum light to improve the appearance of the skin. Also known as photo facials, these treatments effectively address a wide range of skin concerns, including pigmentation, sun damage, fine lines, wrinkles, and even acne.
IPL targets specific skin structures, such as melanin or blood vessels, to break them down and stimulate the production of new, healthy skin cells and collagen. By improving the appearance of the skin, IPL can help patients feel more confident in facing the world. Patients can enjoy a renewed sense of self-esteem and an improved quality of life with a smoother, clearer, and more youthful complexion.
Welcome to Nubo Spa, Berkeley, CA's ultimate destination for beauty and wellness! We are excited to introduce you to one of our most popular treatments, Intense Pulsed Light therapy. We use the Nordlys™ system by Candela, one of the most well-respected and innovative medical device companies in the US today. We are proud to offer the latest in skin rejuvenation and are committed to providing all of our clients with exceptional customer service. Our experienced technicians are highly trained in the latest techniques and technologies to ensure you receive the best possible results. With an inclusive and luxurious atmosphere, Nubo Spa is the perfect place for our community to unwind and indulge in some self-care. Ready to get started? Call our scheduling coordinator at (510) 637-9394 or complete this contact form.
Patients interested in learning more about the treatments available to them can take a closer look by reading our blog!
About Intense Pulsed Light Therapy
Intense pulsed light was launched as a medical device in 1994 and has since become a popular non-invasive cosmetic treatment for a wide range of skin concerns. [1] Over the years, multiple technical modifications have been made to IPL technology to make it easier to handle, improve its safety, and expand the range of potential treatment indications. These advancements have allowed IPL to become a highly effective and versatile treatment option for addressing various skin concerns. IPL has continued to evolve and improve. From treating vascular lesions to skin rejuvenation, photo facials provide patients with safe and effective cosmetic results.
Our advanced IPL system utilizes a specialized handheld device carefully calibrated to address your specific skin concerns. The device emits a pulsating broad-spectrum light absorbed by the hemoglobin in your blood vessels and the melanin in your skin pigment.
IPL Safety Measures
Before performing IPL treatment, the specialist assesses the patient's skin type and condition to select the appropriate filters and wavelengths for the procedure. The duration of the pulses emitted during the treatment can be adjusted to prevent damage to the surrounding tissue. [2]
What is Broad Spectrum Light?
Broad-spectrum light refers to a range of wavelengths that cover a wide spectrum, including visible light and some forms of invisible light, such as ultraviolet (UV) and infrared (IR) light. The broad-spectrum light used in IPL is filtered to remove harmful wavelengths, ensuring the treatment is safe and effective. By using broad-spectrum light, IPL can effectively target multiple skin concerns and improve the skin's overall appearance.
The treatment delivers short pulses of light to the skin. The light's absorption causes unsightly pigmentation (sun spots) and other skin concerns to heat up and break down, stimulating the body's natural healing response and promoting collagen production.
Collagen is a key protein that provides structure and support to the skin, and its production decreases as we age, leading to sagging, wrinkles, and other signs of aging. By stimulating collagen production, IPL helps to improve skin texture and tone, reduce fine lines and wrinkles, and promote a more youthful appearance.
What Skin Concerns Can IPL Address?
Pigmentation
Target and reduce the appearance of pigmentation issues such as freckles, sunspots, and age spots.
Sun Damage
Repair sun damage, including redness, brown spots, and rough skin texture caused by exposure to the sun.
Fine Lines and Wrinkles
Stimulate collagen production, which can help to reduce the appearance of fine lines and wrinkles and improve skin elasticity.
Acne
Reduce the appearance of acne and acne scars by targeting the bacteria that cause acne and promoting healing in the affected area.
Rosacea
Reduce the redness and inflammation associated with rosacea by targeting the blood vessels that cause the condition.
Uneven Skin Texture and Tone
IPL can improve the overall texture and tone of the skin, resulting in a smoother and more even complexion.
Spider Veins
Target the hemoglobin in the blood vessels, causing them to collapse and be reabsorbed by the body.
Hair Removal
An effective and popular method for hair removal, as it targets the hair follicle and can permanently reduce hair growth over time.
IPL is also an effective treatment to reduce the appearance of stretch marks, tattoos, and more! Book your consultation today to learn more.
What are the Benefits of Intense Pulsed Light?
IPL offers several benefits, including:
Improved skin texture and tone
Smoother, younger-looking skin
Improved confidence
Reduction of fine lines and wrinkles
Minimal downtime and quick recovery
Who is the Best Candidate for IPL?
Although IPL treatment sessions are generally safe and well-tolerated, certain individuals may benefit from avoiding them. For example, people who have recently experienced sunburn and pregnant or breastfeeding women should be cautious. Patients with a history of HSV infection with oral outbreaks should consider starting antiviral therapy before IPL treatment and continuing for up to two weeks after the procedure. [3] But it's no biggie! We can talk about everything you might need to do before treatment during your consultation. If you have active skin infections, are prone to keloid scarring, or have lupus, we'll also discuss your options and alternative skin treatments.
Individuals with very dark skin tones might have better options, since IPL targets melanin, and darker skin tones contain more melanin. This can make certain skin concerns harder to target. However, our trained technicians can assess your skin type and concerns to determine if IPL is a suitable treatment option for you. We also offer a range of other treatments that may be more beneficial, such as chemical peels and Vivace Experience (microneedling with RF).
Personal Consultation
During the consultation process for IPL therapy at Nubo Spa, you will have a one-on-one discussion with a trained professional who will take the time to understand your unique skin concerns and goals. The initial step is thoroughly evaluating your skin type, medical history, and current skin condition to determine if IPL therapy is the most appropriate treatment. This assessment will also help identify potential risks or contraindications for IPL treatment.
Once the initial assessment is completed, the consultation will focus on your specific skin concerns and areas of your body you would like to improve. This will allow us to recommend the most effective treatment plan and set realistic expectations for the therapy outcome.
During the consultation, you will also receive information about the IPL therapy process, including the number of sessions needed, the expected duration of each session, and the potential side effects that may occur. You will have the opportunity to ask any questions you may have about the treatment, as well as discuss any concerns or hesitations you may have. Contact us at (510) 637-9394 for your consultation appointment in Berkley, CA.
Preparation
It is recommended that you avoid sun exposure and tanning beds for at least two weeks before the procedure and refrain from using any topical products that contain retinoids or exfoliants for a few days before treatment. These precautions will help reduce the risk of skin irritation or adverse reactions during and after the IPL therapy.
The IPL Procedure
During an IPL session, you will be asked to wear protective eyewear to shield your eyes from the bright light. We will then apply a cool gel to the treatment area to help conduct the light energy and protect the skin. The IPL device will be placed on your skin, and the light pulses will be delivered to the targeted areas.
As the pulses of light are delivered, you may feel a slight stinging or snapping sensation, similar to a rubber band snapping against the skin. However, this discomfort is generally mild and well-tolerated by most people. If you are concerned about discomfort during the procedure, we can discuss numbing creams and other options.
The duration of the IPL session can vary depending on the size and location of the treatment area. Typically, a session can take 15 to 45 minutes to complete. After the procedure is finished, we will remove the gel from your skin and provide post-treatment instructions, including any recommended skin care products.
Recovery After Intense Pulsed Light Treatment
It is normal to experience some mild redness, swelling, or darkening of the skin immediately following the IPL session, which should subside within a few hours to a few days. The team at Nubo will give you helpful tips, post-treatment care instructions, and whether you'll need any follow-up sessions needed to achieve optimal results.
What are the Results of IPL?
A successful IPL treatment can result in several impressive improvements to the skin. IPL therapy is a versatile and effective treatment option for a range of skin concerns, including reducing the appearance of age spots, sun damage, freckles, and acne scars, as well as improving skin texture and tone.
IPL can also stimulate collagen production, which can help reduce the appearance of fine lines and wrinkles, giving the skin a more youthful and vibrant appearance. Many patients also report a significant improvement in their skin's overall clarity and radiance following IPL therapy.
With proper care and maintenance, the results of IPL treatment can be long-lasting and transformative, leaving you with smoother, more radiant skin that you'll be proud to show off.
What is the Cost of IPL in Berkeley, CA?
To learn about all aspects of treatment with Nubo Spa, including cost, contact us to schedule your complimentary consultation by calling (510) 637-9394. We look forward to seeing you and helping your skin glow!
References
Goldman MP. Treatment of benign vascular lesions with the Photoderm VL high-intensity pulsed light source. Advances in Dermatology. 1997;13:503-521. Accessed March 15, 2023. https://pubmed.ncbi.nlm.nih.gov/9551153/
Babilas P, Schreml S, Szeimies RM, Landthaler M. Intense pulsed light (IPL): A review. Lasers in Surgery and Medicine. 2010;42(2):93-104. https://doi.org/10.1002/lsm.20877
Adamič M, Troilius A, Adatto M, Drosner M, Dahmane R. Vascular lasers and IPLS: Guidelines for care from the European Society for Laser Dermatology (ESLD). Journal of Cosmetic and Laser Therapy. 2007;9(2):113-124. https://doi.org/10.1080/14764170701280693