Restylane
Conveniently located to serve the areas of Berkeley, CA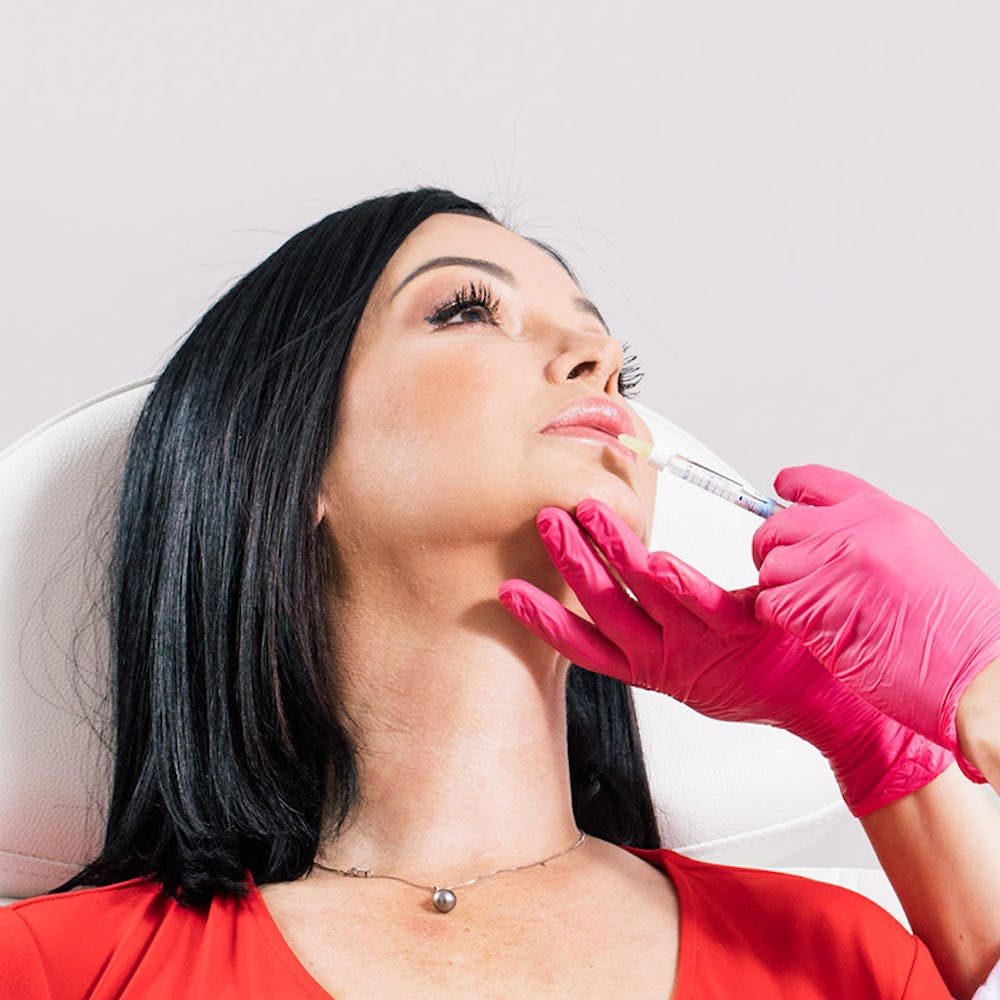 As we age, our skin continuously loses its elasticity. As a result, facial skin begins to look saggy or loose. This means that the lines running from your nose to the corners of your mouth (nasolabial folds) and the lines running from the corners of your mouth to your chin (marionette lines) become more prominent. But with the FDA-approved, non-surgical dermal filler RestylaneⓇ, you can improve the appearance of age-related imperfections and revitalize your natural beauty.
Know Your Treatment
Both of our Nubo Spa locations carry the full line of Restylane products. Manufactured by Galderma, this beloved family of dermal fillers safely corrects age lines and establishes a younger-looking facial appearance. Restylane products are made of a clear gel formula containing hyaluronic acid, a naturally occurring molecule in your body that acts as a hydrating agent to help the skin look more youthful. Our Bay Area Restylane facial rejuvenation serums are approved for adults 21 years and older.
Pinpointing The Problem
Restylane dermal fillers provide improvement for a wide range of age-related skin concerns including:
Wrinkles
Fine lines
Skin laxity
Marionette lines
Loss of volume
Restylane: Meet The Family
No matter what your aesthetic concern may be, there is most likely a Restylane product designed to address it. Here's a breakdown of each product:
Restylane and Restylane-L: A moderate to severe facial wrinkle and fold treatment used for mid-depth injections to smooth the surface and augment lips.
Restylane Silk: Designed for lip augmentation and correction of perioral wrinkles.
Restylane Lyft: Useful for deep tissue implantation to reduce moderate to severe facial wrinkles, folds, and fine lines while increasing cheek tissue.
Restylane Kysse: Used for lip augmentation and upper perioral wrinkle correction.
Restylane Defyne: Deep injections are performed to correct facial wrinkles and folds of moderate severity, such as nasolabial folds.
Restylane Refyne: A mid-to-deep injection into the facial tissue for the correction of moderate to severe facial wrinkles and folds, such as nasolabial folds.
And So It Begins
Before any treatment, your Nubo Spa injector thoroughly analyzes the targeted area to mark all targeted points of concern. With a fine needle, the filler gel formula is injected below the surface layer of skin of the targeted area concern. Patients will feel more comfortable due to the infusion of lidocaine in the injection. In some cases, clients request topical anesthesia or ice to lessen discomfort.
Procedures typically take 15-60 minutes, depending on how many injections are scheduled and the regions being treated. Because the procedure is minimally invasive, you won't have to worry about any potential downtime.
What You May Experience
While considered safe, there is always the potential for side effects. They are usually limited to the injection site and include the following:
Redness
Pain or tenderness
Firmness
Swelling
Lumps or bumps
Bruising
Itching
Discoloration
Infection
Now For The Results
Many Nubo Spa clients who opt for Restylane notice immediate results of radiant skin that can last longer than six months. Having the best results may call for further maintenance injections in the future. The need for continued procedures is contingent on your customized treatment plan drawn up by your skincare specialist.
Why Choose Nubo Spa?
At the end of the day, our team at Nubo Spa wants to see you succeed. As one of the Bay Area's premier medical spas, everything we do is tailored to your specific wants and needs. When you're ready, call and schedule a consultation with our teams located in Berkeley or Davis.