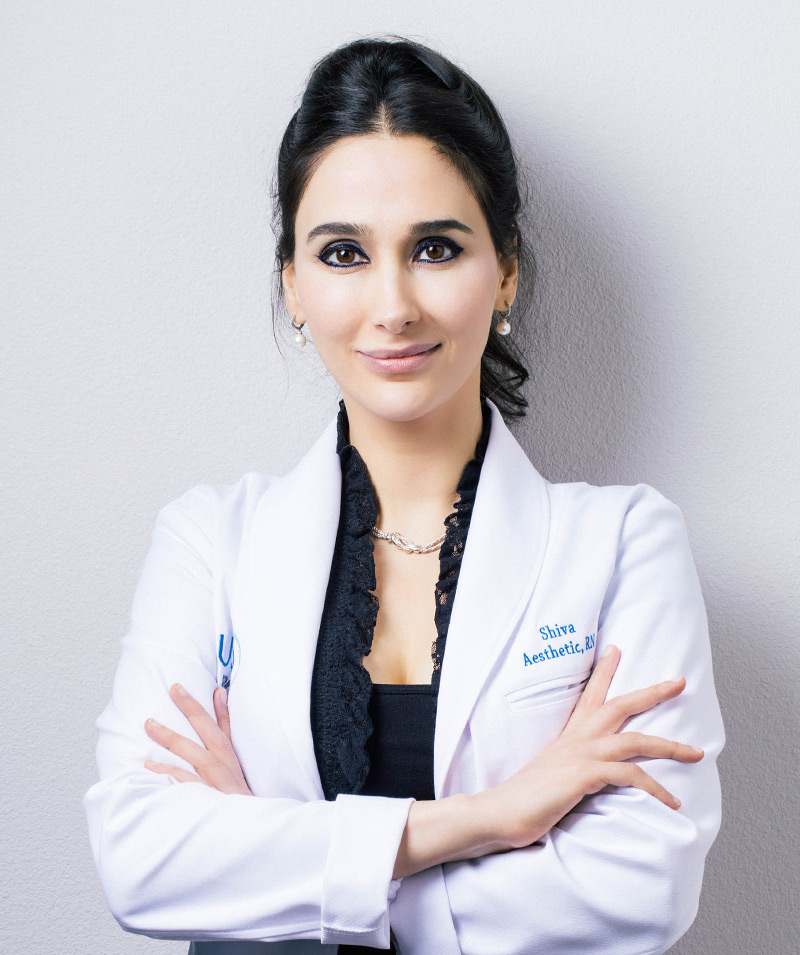 Shiva Seyedabadi R.N., L.E. Specializes in dermal fillers and all injectables, starting in 2012.
Amongst her medical skills, she is recognized for her artistic talents and creativity.
She pulls from her diverse experiences as a sculptor, painter, and working as a makeup artist. Shiva is thoughtful and deliberate with every placement, thoroughly studying each patient's features to customize every patient's beauty needs.
She is known for being light and nurturing and just plain sweet. Shiva has devoted a big part of her life to helping others, especially animals. She currently cares for many rescue animals and feels fulfilled when her life is aligned with her genuineness and empathy.
Shiva's over 50 rescue animals enjoy her private sanctuary and Shiva's endless care and love.
Her compassion and love for her work coupled with her skills, make her a highly desirable, popular Nurse Injector.