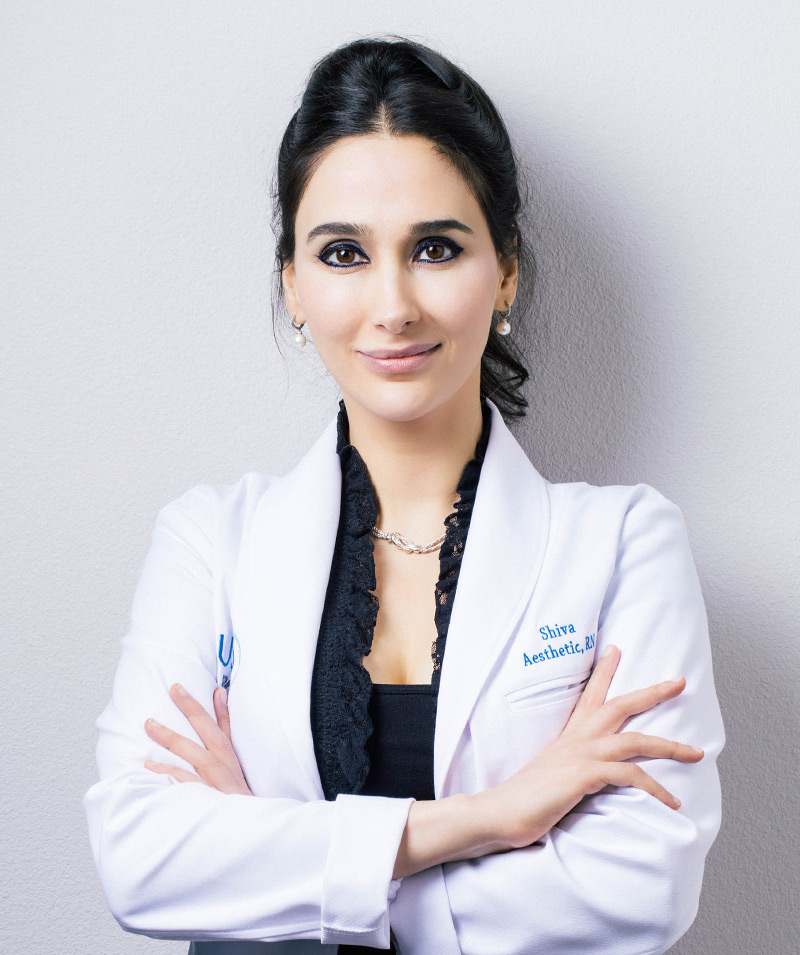 Shiva Seyedabadi is from the Bay Area. She has always had a passion for art and for the beauty industry. As a result, she started her career by advancing her talents as a makeup artist and licensed esthetician.
Shiva received her Bachelor's Degree in Nursing in 2011 and achieved her Registered Nurse (RN) status. Her appreciation for beauty, art, and balance drew her to mastering aesthetics. Notably, Shiva dedicates herself to continued medical education and specialized training. Her extensive training combined with her own artistic style and vision sets her apart in the industry.
Most recently, Shiva was one of the few candidates to attend Allergan's prestigious national eVolution Tour. In addition, she trained with distinguished national trainers such as Dr. Steven Liew and Dr. Sabrina Fabi. In addition, in 2016 Shiva was one of the first to train in PDO Nova Threads with Dr. Kian Karimi.
Shiva specializes in injectables (including the popular non-surgical facial enhancement liquid facelift), PDO threads, lasers, and skincare. She is known for her aesthetic enhancement abilities and excellent attention to detail. Ultimately, Shiva combines her education, training, energy, experience, and genuine kindness to customize a plan to enhance each patient's beauty. She has extensive experience working in both a medical spa setting and a doctor's office setting.
As a member of the medical team, Shiva will be offering Nubo's injectable services as well as Ultherapy. Don't miss out on the opportunity to receive standout services from Shiva—she's in high demand! Book your aesthetic consult now to receive services with Shiva. Your treatment follows your consult if arranged, and the $100 from the consultation will go toward the treatment(s).