Botox
Conveniently located to serve the areas of Berkeley, CA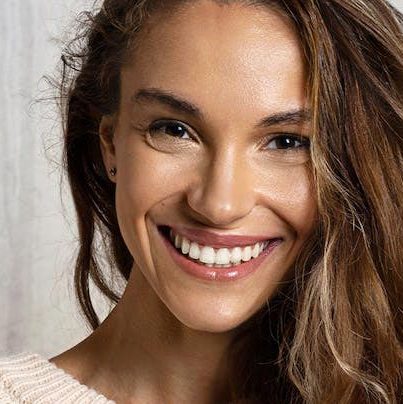 You'd be hard-pressed to find someone that hasn't heard of BOTOX, but are you ready to give it a shot? Our team at Nubo provides the opportunity to experience all of its skincare benefits. We are pleased to offer BOTOX® Cosmetic, one of the most effective and popular medical aesthetic services in the industry.
Our skincare team, led by Jen Guthrie, is highly skilled in the application of BOTOX. Let's further analyze the details and see how it could help you maintain the supple and healthy look you desire.
Getting To Know Botox
Based on BOTOX's active ingredient—the botulinum toxin, which is a bacterium named Clostridium botulinum—BOTOX is known to temporarily reduce facial lines and wrinkles. This particular neurotoxin is the patented botulinum Type A, and it's not new to the world of cosmetics. In fact, botulinum type A has been used in medicinal and cosmetic procedures since the 1920s. It's also used in Dysport®, which we also offer at Nubo.
Manufactured by Allergan, BOTOX Cosmetic is a prescription injectable solution administered to the area of concern with a fine needle. Along with the natural aging process, one of the most common culprits of wrinkles is the continual contraction of your facial muscles, but BOTOX temporarily reduces muscle activity in the forehead and around the eyes.
As a result, the muscle contractions are relaxed, smoothing visible signs of aging around the eyes and forehead, which means that there's a reduction of fine lines, wrinkles, and forehead furrows.
How It's Used
In the beginning, the U.S. Food and Drug Administration (FDA) approved BOTOX for treating eye and muscle spasms. Soon after, BOTOX was praised for its impressive cosmetic value. BOTOX injections block nerve impulses sent to muscles, weakening them to the point where they cannot contract, which temporarily eliminates moderately severe furrows and lines. Here are some common uses:
Forehead furrows
Frown lines
Crow's feet
Skin bands on the neck
Beyond facial aesthetics, BOTOX is also known to treat these additional health concerns:
Underarm sweating
Muscular dysfunction
Bladder incontinence
Neck pain
Process Of Elimination
Members of our supporting team of specialists delicately inject BOTOX directly into muscles that cause furrows and lines. Receiving the injections doesn't require the use of an anesthetic; instead, we can numb the targeted area with ice packs or topical anesthetic cream. The procedure allows you to resume normal activities immediately after treatment.
Results are typically seen within three to five days following your treatment, and long-term results can last up to four months.
Am I A Candidate For Botox Injections?
Candidates for Botox injections are men or women who would like to achieve a more youthful facial appearance, or who would like to ward off wrinkles by using Botox as a preventative treatment. Ideal candidates for Botox injections should meet the following requirements:
Are over 18 years of age
Are physically healthy
Are not pregnant
Have no history of neuromuscular diseases
Would like to smooth away or reduce facial wrinkles and lines
Would like to prevent wrinkles from appearing on the face
Would like to achieve or maintain a youthful appearance
A Friendly Heads Up
Side effects of BOTOX Cosmetic are typically mild and temporary, and will subside in approximately 48 hours. Side effects may include the following:
Pain
Infection
Inflammation
Tenderness
Swelling
Redness
Bleeding
Bruising
The team at Nubo Spa are happy to supplement BOTOX injections with dermal fillers as part of our medical aesthetics services menu.
We offer numerous dermal filler options and services including, Juvéderm, and Restylane. You can find more information on dermal fillers here.
Why Choose Nubo Spa?
At Nubo Spa, we believe superior customer service partially relies on the quality and effectiveness of techniques, treatments, products, and procedures offered. The main ingredient of top-notch care is found within the building of relationships between you and our specialists. If you've had enough with the skin you're struggling to have confidence in, reach out to us and book a consultation.