PRP Facial Rejuvenation
Conveniently located to serve the areas of Berkeley, CA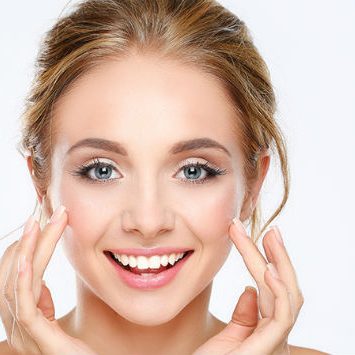 As time goes on, it isn't uncommon to grow frustrated with your skin imperfections. But what if the solution to your skin concerns is already inside of you? Nubo Spa provides a non-surgical treatment that uses your body's natural platelets to rid your skin of its flaws. The procedure in question is called PRP Facial Rejuvenation. Let's chat about the power of your plasma.
What Is Prp For Facial Rejuvenation
PRP Facial Rejuvenation is a minimally invasive medical spa treatment designed to use your body's platelet-rich plasma (PRP), which is found in your blood. When administered through injection at specific depths, PRP is absorbed into the skin, triggering the development of fresh collagen and elastin. When the powerful growth proteins are produced, your skin is reinvigorated to look smoother, softer, and illuminated.
All The Fine Details
Platelets, also called thrombocytes, are blood cells that cause blood clots and other necessary growth healing functions. The cutting-edge medspa treatment is sometimes referred to as the "vampire facial" because it involves drawing your blood and reapplying it to your targeted area of concern.
PRP Facial Rejuvenation therapy tricks your skin cells into thinking your skin has been injured. Because of this, the activated plasma serum acts the same way the body would react to a real injury. As platelets rush into the wound, they create a fibrin matrix. These meshes signal the fibroblasts and release growth factors, stimulating the natural healing process and targeting the physical effects of aging.
PRP rejuvenation is used to resolve several skin concerns. The science-backed treatment may be used to:
Hot baths or saunas for 72 hours
Showering in the first 24 hours
Alcohol for the first week
Consuming alcohol for the first week
This treatment stimulates the skin's natural cell renewal, enhancing your appearance and achieving beautiful anti-aging benefits.
Your Day Has Arrived
Your PRP facial rejuvenation begins with the collection of PRP. A sample of blood is drawn from your arm and placed in a sterilized container. The sample is spun in a centrifuge to separate the plasma from the red blood cells. In this process, the platelet count is concentrated to four times the normal level. These activated growth factors derived from PRP are applied topically or by injection to the targeted area of concern for regeneration.
Treatments are performed at one of our comfortable Bay Area locations. The procedure itself usually takes between 30 minutes and an hour to complete, though this can vary according to how many targeted areas you need to be addressed. PRP facial rejuvenation therapy is considered an outpatient service and therefore requires little to no downtime.
PRP facial rejuvenation typically takes four treatments, with each spaced four to eight weeks apart. With delicate care, results can be enjoyed for anywhere from six months to a year.
Leading up to your treatment, it's important to keep the following in mind:
Don't consume alcohol the day before
Avoid prolonged unprotected sun exposure causing burns
Refrain from use of blood thinners
Thoroughly hydrate
Following your PRP facial rejuvenation, you may experience mild tenderness and discomfort, but it will not linger. For best results moving forward, refrain from the following:
Hot baths or saunas for 72 hours
Showering in the first 24 hours
Alcohol for the first week
Consuming alcohol for the first week
Why Choose Nubo Spa?
At Nubo Spa, our team has years of experience providing clients the skin radiance they crave. With our help, you can feel the freedom of having the skin you can be proud of. Reach out to us and let us fulfill your dreams of perfect skin.