Hair Restoration
Conveniently located to serve the areas of Berkeley, CA
Hair restoration without surgery is now an achievable goal with platelet-rich plasma (PRP) and carefully designed holistic treatment plans. Thinning, patchy areas of hair may occur in men or women, although androgenetic alopecia (AGA), is more common in men. As well as genetic factors, excessive hair shedding and poor hair health can also be a result of stress, medication, medical treatment, and hormone changes.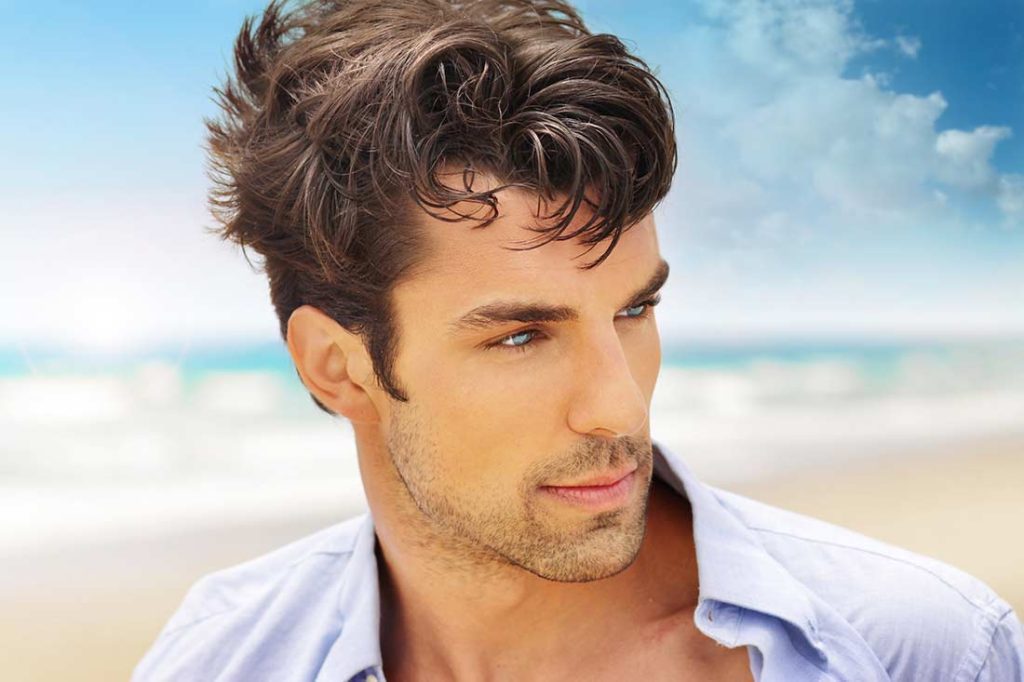 PRP is primarily used in wound healing and restoring joint function following injury. But it also has multiple uses in aesthetic medicine. The treatment process itself is what makes PRP effective. A small amount of blood is drawn from the patient's own body, treated to isolate key regenerative properties, and then used to rejuvenate the treatment area. Frequently, PRP can be combined with prescription medications that encourage hair growth to ensure the most effective non-surgical solution to thinning hair.
Nubo Spa provides tailored hair restoration treatment plans for residents of Berkeley and the wider Bay Area. We provide a welcoming environment and make sure that each of our patients gets the attention they deserve so that they can look and feel their very best. To replenish your hair and provide it with the support it needs to be healthy and strong, call us directly at (510) 637-9394, or fill out an inquiry form on the website.
About Hair Loss
Hair loss is a considerable problem for many people. And losing hair can be distressing, regardless of the reason. It's embarrassing and difficult to hide thinning hair, especially if some areas are more prominent than others. And it affects more people than you might think. Data shows that up to 50% of men and women will experience AGA at some point in their lifetime. (1) This condition occurs because hormonal changes affect a crucial stage of the hair cycle.
The Hair Cycle
Hair growth has three distinct phases, followed by a fourth shedding phase.
1: Anagen/Growing Phase
2: Catagen/Transition Phase
3: Telogen/Resting Phase
4. Exogen/Shedding Phase
Androgenetic Alopecia
In androgenetic alopecia, androgens (male and female sex hormones) disrupt the growing phase of the hair and cause the hair follicle itself to shrink. This means new hair may be weaker, thinner, and shorter, eventually resulting in pattern hair loss. AGA is also closely linked to high levels of another hormone, dihydrotestosterone (DHT), which has been proven to cause the following. (2)
Early Hair Regression
Hair Miniaturization
Hair Density Loss
Hair Texture & Form
Hair Loss from Stress & Illness
Telogen effluvium, or stress hair loss, is also quite common. The risk of hair thinning is greater when a person experiences a high fever from any condition. But recently, many patients dealing with the later effects of Covid-19 are reporting noticeable hair thinning. Recent research has revealed that almost 53% of study participants experienced hair loss following Covid-19 infection. (3)
Hair Loss from Medical Treatment
Some medications, particularly those used in chemotherapy, can cause hair loss. Other medications that can result in losing hair include beta blockers, antidepressants, blood thinners, steroids, and medications that directly affect hormone levels.
Treating Hair Loss
The good news is there are many ways you can encourage your hair to grow again. Some people may choose surgical hair restoration procedures such as NeoGraft, for more advanced hair loss. But this surgery is not an option for everyone. As well as being a significant investment, procedures are often many hours long due to the lengthy graft harvesting process. So, for people with mild-to-moderate hair loss, PRP and prescription medications may be the most effective, and cost-effective options. And the sooner you address the issue, the better!
Non-Surgical Hair Restoration
Nubo Spa offers tailored PRP treatments and medications to support healthier, thicker hair growth.
What is Platelet-Rich Plasma?
Platelet-rich plasma takes the most beneficial healing properties of your blood, prepares them under laboratory conditions, and uses them to heal and restore. PRP is used in a number of therapies, including treatments for osteoarthritis, tendon injury, trauma rehabilitation, and pain management. But its use in aesthetic medicine includes hair restoration, sexual wellness, and facial rejuvenation.
Platelets are the smallest blood cells, and plasma is the liquid portion of your blood. They play a crucial role in blood clotting but make up only a tiny fraction of your blood's total volume. This is why it is so important to separate them from the multiple other blood components during treatment.
PRP Procedure
There are three basic stages in PRP therapy.
Blood Collection
Filtration/Separation
Injection
Your provider will begin by collecting a small amount of blood (around 30-60 ml) from your arm with a thin syringe. Once the right amount of blood has been drawn, vials are placed in a centrifuge and spun to separate it into its vital components. Once the PRP has been filtered, it is ready to be introduced to the treatment area. As well as platelets, growth factors in the PRP may also aid the healing process. Growth factors are bioactive molecules that stimulate cell multiplication and aid healing.
Medications for Hair Loss
As well as offering PRP, Nubo Spa provides personalized medication plans for hair restoration. There are a select few medications and supplements that are proven to promote healthy hair growth. The most common medications are Minoxidil and Finasterade. A wide range of different dietary supplements are also known to promote hair growth and health.
Minoxidil
Minoxidil is a vasodilating medication used topically to promote hair growth. It shortens the resting phase of the hair cycle and extends the growing phase. It is FDA-approved for the treatment of AGA. Studies show that Minoxidil is very effective in the treatment of hair loss. (4)(5)
Finasteride
Finasteride is an FRA-approved hair-loss medication for AGA in men. It reduces DHT levels in the prostate by up to 90%, (6) significantly slowing hair-loss rate. Oral preparations are available, but like Minoxidil, the medication is commonly available as a topical liquid.
Supplements for Hair Loss
Dietary supplements known as nutraceuticals may also be an additional way to support hair growth. Active ingredients may include anti-inflammatory, DHT-inhibiting, adaptogenic, and antioxidant properties. Formulations may contain amino acids, plant-derived curcumin and ashwagandha, and vitamins and minerals that play a role in reducing stress and lowering DHT. (7)
Add a rejuvenating face or body procedure to your hair restoration therapy! Find out about our medspa specials here.
Personal Consultation
For a comprehensive review of your hair loss issues, and for advice on your hair restoration treatment plan, come for a personal consultation at our Berkeley office. You will have an opportunity to speak to us about your goals, and the problems you have faced with hair loss. From there, we will design an individualized hair restoration treatment plan for you.
Get started with booking your one-on-one session by calling (510) 637-9394 or by filling out our simple online contact form.
Corresponding & Complementary Procedures
PRP for Sexual Wellness
PRP treatment can also benefit men and women experiencing problems with sexual function. Low sex drive, inability to orgasm, discomfort during sex, and other things that stop you from enjoying intimacy can be distressing for you and your partner. Discover what PRP can do to boost your sexual health at your consultation.
PRP for Facial Rejuvenation
Aesthetic procedures like injectables, chemical peels, and facials can turn back time with the added benefits of facial rejuvenation with PRP. Though some procedures must be conducted separately, we can draw up a combination treatment plan that incorporates PRP to help you regain your youthful glow.
Laser Hair Removal
If you're looking to increase hair density on your scalp, but decrease hair elsewhere, ask our providers about a laser hair removal procedure in conjunction with your hair restoration treatment! Get laser treatment for body hair to achieve smoother, hairless skin on your arms, legs, back, or face.
Cost of PRP Hair Restoration in Berkeley, CA
The cost of your hair restoration treatment will be determined after your personal consultation with us. We may suggest one or more treatments to help you get the most effective results. Call us to book your initial appointment at (510) 637-9394 to get started with your hair transformation.
Read the Nubo Spa Blog for more information about our services. You can also find Nubo Spa on Instagram, Facebook, and Twitter to stay informed of our latest specials and events.
FAQ
What non-surgical hair restoration treatments are there?
Hair transplantation can be a costly investment. And if you don't want to spend the time and money on a hair transplant, you may benefit from non-surgical hair restoration. Prescription medicines and dietary supplements can improve conditions for hair growth. Platelet-rich plasma (PRP) treatments can also be used to help you improve hair density, reduce patchiness, and promote hair growth.
What can PRP treatment do for hair loss?
Platelet-rich plasma is a treatment that takes blood from your body and extracts the components that aid wound healing and promote hair growth. PRP can be used as a standalone treatment or be combined with other non-surgical hair restoration measures such as medications like Minoxidil and Finasteride.
How long does a PRP treatment take?
Most PRP treatment sessions are relatively short, but the length of your procedure may vary according to the type of PRP treatment you get. Platelet-rich plasma is available for hair restoration, facial rejuvenation, and sexual wellness. The best way to find out how long your treatment will take is to book a consultation with a reputable med spa.
References