Hydrafacial
Conveniently located to serve the areas of Berkeley, CA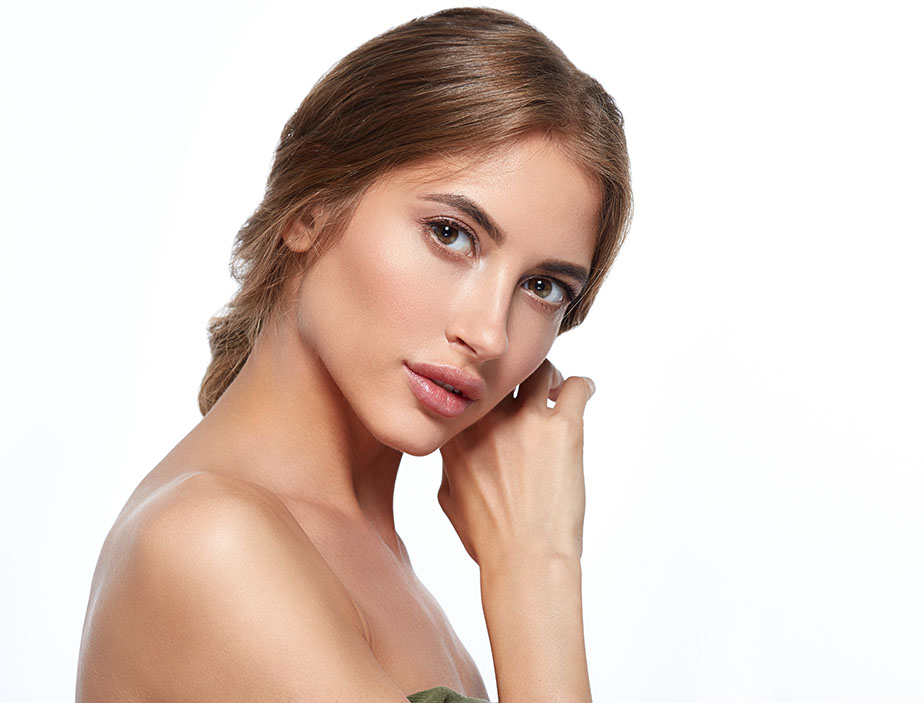 Hydrafacial is an aesthetic treatment that uses advanced technology to cleanse, hydrate, and nourish the skin. This unique, medical-grade facial treatment can reduce the appearance of fine lines and wrinkles, and enhance overall skin texture and tone. Because Hydrafacials are gentle and customizable, they're safe for all skin types and an excellent way for patients of all ages to improve the health and appearance of their skin. Are you looking for a non-invasive, rejuvenating treatment for your skin? Consider a Hydrafacial at Nubo Spa in Berkeley!
At Nubo Spa, we understand that every patient's skin is unique. That's why we offer customized Hydrafacials tailored to your specific needs and concerns. Don't let dull, tired skin hold you back. Book your Hydrafacial appointment today by calling (510) 637-9394 or visiting our website to schedule online. Our team of experienced professionals is dedicated to providing a welcoming atmosphere and helping you look and feel your best.
About
The skin is the largest organ in our body and it deserves proper care and attention. However, with the daily stresses of life, pollution, and aging, our skin can become dull, damaged, and congested. Our face bears the brunt of these forces because it's constantly exposed to the elements. It's also a part of our body that people see the most. For better or worse, the quality of our skin impacts how others perceive our health, personality, and age, and it can have a major impact on our self-esteem.(1) Healthy, vibrant skin is essential to our overall well-being. Hydrafacial treatments cleanse and rejuvenate skin to restore its natural glow.
What Makes Hydrafacial Different?
Chances are, you're familiar with microdermabrasion. These treatments use fine particles to exfoliate and suction away dead skin cells and debris from the skin. However, they're not recommended for all skin types, and many patients are unhappy with how dry and sensitive their skin is after treatment. That's where the Hydrafacial treatment comes in. Hydrafacial uses a technique called hydradermabrasion. Instead of jagged microcrystals, it uses oxygen and water-based solutions that are propelled at supersonic speeds. (2) But that's just part of what makes a Hydrafacial unique.
The Hydrafacial is a non-invasive, multi-step treatment that combines cleansing, exfoliation, extraction, hydration, and antioxidant protection.
As a result, Hydrafacials can address a variety of skin concerns, including:
Fine lines and wrinkles
Dryness and dehydration
Oily or congested skin
Uneven skin tone and texture
Sun damage
How Does Hydrafacial Work?
The Hydrafacial treatment starts with cleansing and exfoliation to remove dead skin cells and impurities from the surface of the skin. Then, a gentle acid peel is applied to loosen dirt and debris. Next, a painless suction tool is used to extract blackheads and other impurities from the pores. After the extraction process, the skin is infused with hydrating serums and antioxidants to nourish and protect the skin. The Hydrafacial treatment also includes LED light therapy to further promote skin rejuvenation and reduce inflammation.
Benefits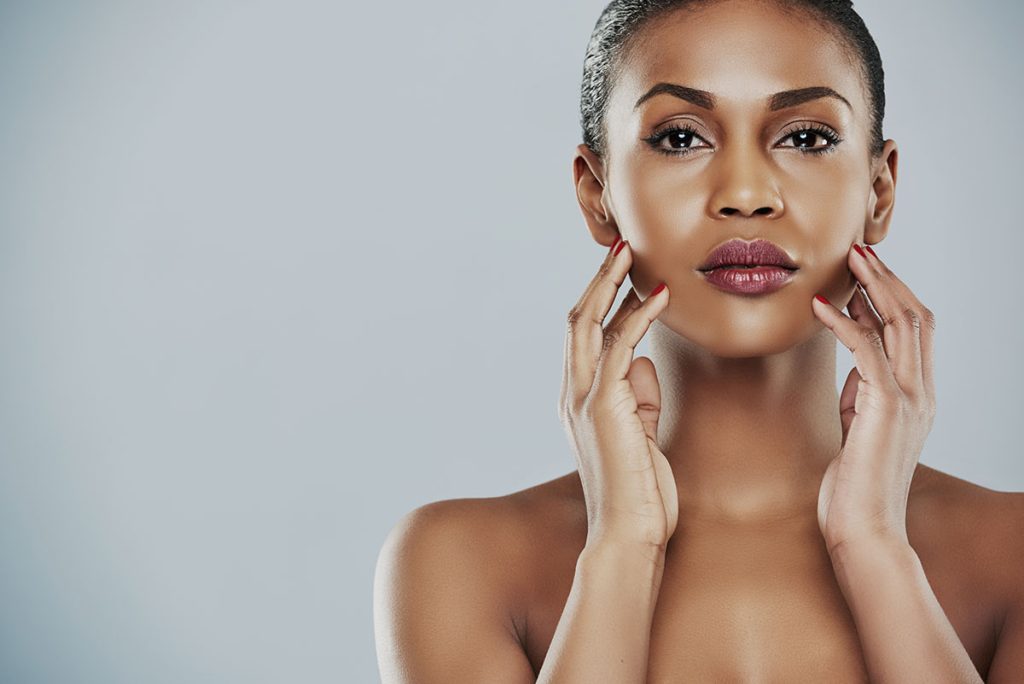 At Nubo Spa, our team of skincare experts is dedicated to delivering top-notch service and exceptional results. Here are some of the benefits you'll experience with our Hydrafacial treatment:
Improve clarity and prevent breakouts: The Hydrafacial procedure uses patented technology to cleanse deeply, exfoliate, and remove impurities from your skin.
Tailored hydration: Hydrafacial infuses your skin with hyaluronic acid, peptides, and antioxidants that hydrate and nourish your skin, leaving it glowing and radiant.
Improve tone and texture: The treatment helps reduce the appearance of fine lines, wrinkles, and hyperpigmentation, resulting in a more youthful-looking complexion.
Fast sessions with no recovery: Unlike other facial treatments, Hydrafacial is non-invasive and requires no downtime, making it the perfect option for busy individuals who want to refresh their skin quickly.
At Nubo Spa, we're committed to helping you achieve your skincare goals. Book your appointment today to experience the benefits of Hydrafacial for yourself!
Candidates
If you are looking for a non-invasive and rejuvenating treatment for your skin, the Hydrafacial might be the perfect choice for you. This treatment is gentle and safe for all skin types, from sensitive to oily. Our team of skincare experts at Nubo Spa will assess your skin during an initial consultation to determine if the Hydrafacial is the best treatment option for you.
Whether you have a special event coming up or just want to pamper yourself, the Hydrafacial can provide immediate results with no downtime.
Personal Consultation
Before enjoying this treatment, we highly recommend scheduling a personal consultation with our team to determine if it is right for you. During your consultation, we will discuss your medical history and assess your skin type and concerns. Our team will take the time to explain the Hydrafacial process and answer any questions you may have. The treatment involves several steps, including cleansing, exfoliation, and hydration using a special serum infusion, which can be customized to meet your unique needs. The entire process typically takes less than an hour, and there is no downtime required. You can return to your daily activities immediately following the treatment.
To schedule a personal consultation or to learn more about the Hydrafacial, please contact our boutique MedSpa in Berkeley at (510) 637-9394. We look forward to helping you achieve glowing, healthy-looking skin.
Preparation
Before your Hydrafacial treatment at Nubo Spa, there are only a few things to keep in mind:
Avoid using any exfoliating products or treatments for at least 48 hours before your appointment
Don't waste makeup: Arrive at your appointment with a clean face, since we'll be cleansing it thoroughly!
Let us know about any allergies or sensitivities you may have, so we can tailor your treatment to your needs
Our team is dedicated to helping you achieve your best possible skin, and we look forward to working with you soon!
Procedure
The Hydrafacial procedure involves a series of steps that work together to cleanse, exfoliate, extract, and hydrate your skin. Your aesthetician will guide the Hydrafacial handpiece across your skin, focusing on the areas needing targeted attention during each step of the process.
The Hydrafacial wand uses vortex technology to cleanse and exfoliate with high-powered jets of specialized solutions. This gentle yet powerful pressure allows it to penetrate the outer layer of the skin so that it can purify and hydrate more deeply than otherwise possible. At the same time, the handpiece suctions away the dirt and debris, leaving nourishing moisture in its place.
Next, the patented Hydropeel technology infuses a gentle acid peel deep into the pores to dissolve impurities. This peel is specifically formulated to be gentle on the skin, so you won't experience any discomfort during the process.
Once the peel is complete, we use a specialized vacuum suction tool to extract build-up and blackheads from your pores. This stage is especially valuable for those with oily skin, or who are prone to acne.
After extraction, we then infuse your skin with nourishing serums that help to hydrate, protect, and rejuvenate your skin. These serums are customized to meet your individual needs and may include ingredients like hyaluronic acid, antioxidants, and peptides.
The entire process takes about 30 minutes and there is no downtime required. Patients can immediately resume their daily activities and enjoy the benefits of a more radiant, smoother, and clearer complexion.
Recovery
After a Hydrafacial treatment at Nubo Spa, there is virtually no recovery time necessary. You can resume your daily activities immediately after the procedure. Your skin may be slightly pink for an hour or so, but this is normal and will subside on its own. We recommend avoiding direct sunlight for the first 24 hours after your treatment and (as always!) using a broad-spectrum sunscreen with SPF 30 or higher to protect your skin.
Results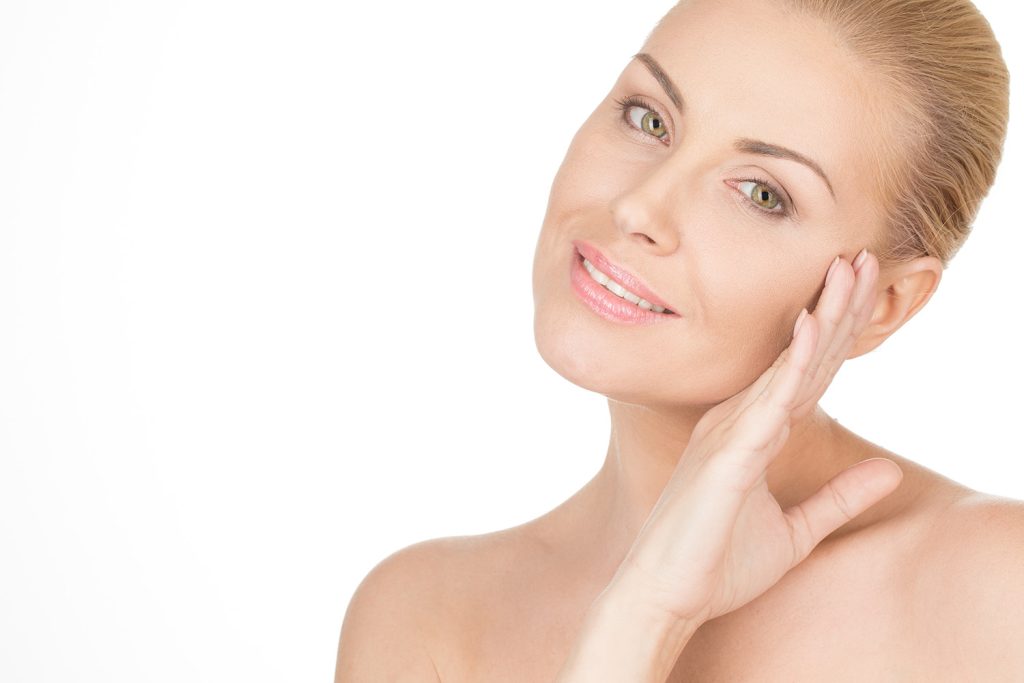 The results of a Hydrafacial treatment are immediate and satisfying! You'll see an improvement in the overall tone and texture of your skin, as well as a reduction in fine lines and wrinkles. Your skin will look and feel smoother, more hydrated, and refreshed. The treatment can also help to reduce the appearance of acne and other blemishes. With regular treatments, you can maintain healthy, glowing skin year-round. For optimal results, we recommend a series of regular treatments spaced at least 2-4 weeks apart.
Our team at Nubo Spa will work with you to create a customized treatment plan that meets your unique skincare needs and goals.
Cost
At Nubo Spa, we understand that our patients have unique skincare concerns and goals. So, the cost of a Hydrafacial will vary slightly depending on the treatment plan, and the serum boosters that are best for your skin. Just give us a ring at (510) 637-9394 to learn more about pricing and schedule your consultation and learn more about the benefits of Hydrafacial.
FAQ
What Is A Hydrafacial?
A Hydrafacial is a non-invasive, multi-step treatment that aims to rejuvenate and hydrate the skin. The procedure uses a machine that exfoliates the skin with gentle suction, infuses nourishing serums into the pores, and then finishes with LED light therapy to reduce inflammation and promote collagen production.
What Are The Benefits Of A Hydrafacial?
Hydrafacials offer numerous benefits, including improving skin tone and texture, reducing fine lines and wrinkles, unclogging pores, and minimizing the appearance of hyperpigmentation and brown spots. The treatment can also improve acne and rosacea and give your skin a bright, healthy glow.
Is A Hydrafacial Safe For All Skin Types?
Yes! One of the best things about Hydrafacials is that they are safe for all skin types, including sensitive skin. The treatment can be customized to address individual concerns and sensitivities, making it a versatile option for anyone looking to improve their skin's overall health and appearance.
How Long Does A Hydrafacial Take?
Hydrafacials are quick and easy, typically taking only 30-45 minutes to complete. There is no downtime required, so you can resume your normal activities immediately following the procedure.
How Often Should I Get A Hydrafacial?
For optimal results, we recommend getting a Hydrafacial every 4-6 weeks. Consistent treatments can help maintain your skin's health and keep it looking radiant and youthful.
Can I Wear Makeup After A Hydrafacial?
Yes! You can wear makeup immediately after a Hydrafacial. However, we recommend waiting at least an hour before applying any products to allow the serums to fully absorb into your skin.
Is A Hydrafacial Painful?
No, Hydrafacials are not painful. In fact, many patients find the treatment to be relaxing and enjoyable. The gentle suction and infusion of serums may cause a slight tingling or warming sensation, but it should not be uncomfortable.
References
Humphrey S, Manson Brown S, Cross SJ, Mehta R. Defining Skin Quality: Clinical Relevance, Terminology, and Assessment. Dermatol Surg. 2021;47(7):974-981. doi:10.1097/DSS.0000000000003079
Loesch MM, Somani AK, Kingsley MM, Travers JB, Spandau DF. Skin resurfacing procedures: new and emerging options. Clin Cosmet Investig Dermatol. 2014;7:231-241. Published 2014 Aug 28. doi:10.2147/CCID.S50367