Sagging Skin
Conveniently located to serve the areas of Berkeley, CA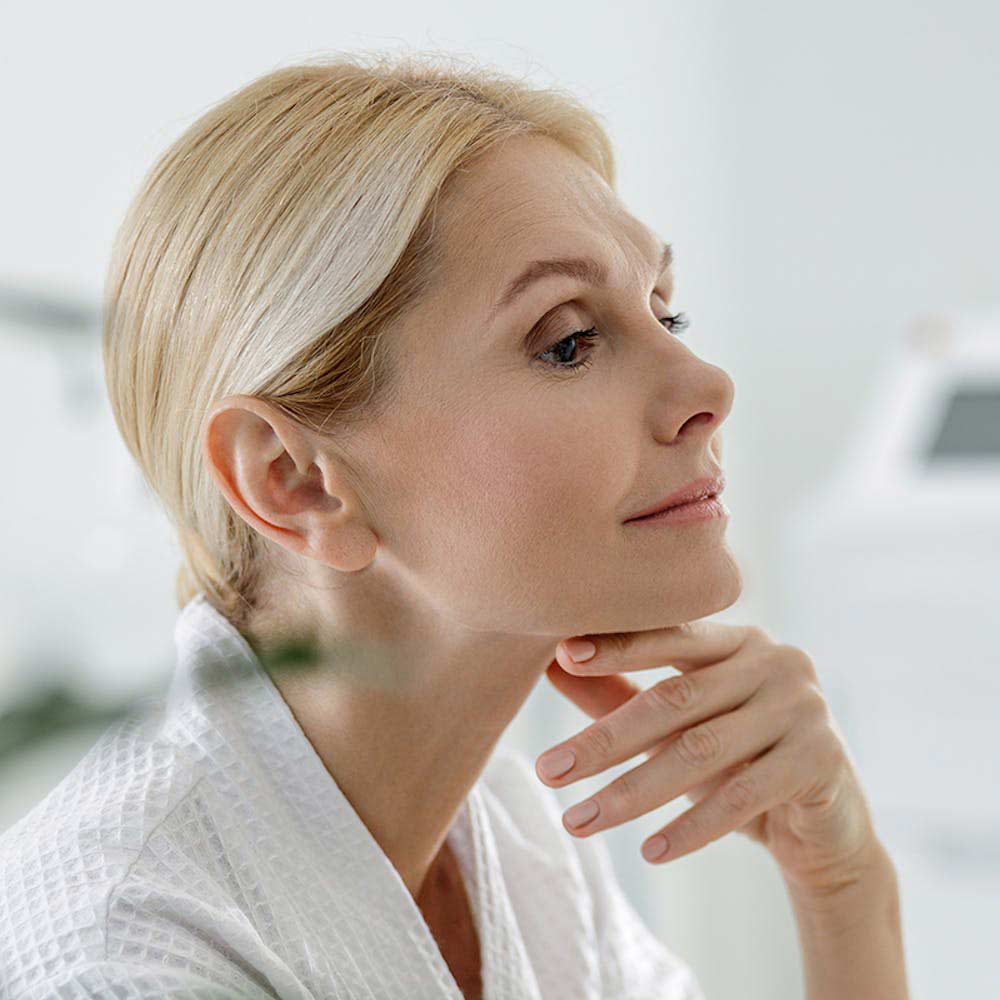 The process of aging affects each person differently, but there's one aspect of aging that everyone experiences: skin laxity. While personal skincare regimens, genetics, and general health affect the speed at which our skin sags, skin laxity is, unfortunately, inevitable. This slow progression of sagging skin can keep you from feeling and looking your best.

Skin Laxity Locations
If you've come this far, you're most likely already experiencing the effects of natural age progression and extensive exposure to the sun's ultraviolet radiation. Together, these factors cause your skin to lose its volume and elasticity, resulting in wrinkles, fine lines, and folds. Additionally, it can also shade other facial features.
Skin laxity is one of the most visible signs of aging and can develop anywhere on the body. It's a predominantly sought-out treatment for loose skin on the face, neck, chin, jowls, stomach, arms, buttocks, and thighs. At Nubo Spa, you can find a variety of different treatments tailored to your goals of skin renewal and rejuvenation.
Facials
Facials are non-invasive, non-surgical skincare treatments that help exfoliate your pores and inspire new skin cell growth. There are several different facial methods with various techniques, and they often need little recovery time with virtually no pain.
Topical Skincare
Medical-grade, science-backed topical formulas work to break down acne-causing bacteria as well as its subsequent scarring.
Microneedling
A cutting-edge treatment, microneedling uses small needles to prick the skin, generating new collagen and skin tissue for smoother, more toned skin. Microneedling is mostly used on the face and may treat various scars, wrinkles, and large pores.
Chemical Peels
Chemical peels are well-known for their ability to help improve your skin's tone and texture by sloughing off dead skin and revealing the fresh and healthy skin beneath.
Injectable Formulas
Minimally invasive injection procedures are performed in less than an hour, require almost no downtime, and offer long-lasting results.
Finding the right product for you requires a thorough analysis of your medical background, preferences, and skin goals.
Why Choose Nubo Spa?
The Nubo Spa team is compassionate and skilled in the art of returning skin to its natural beauty. Book an appointment with our Bay Area skin specialists and build the perfect customized treatment plan.