PDO Thread Lift
Conveniently located to serve the areas of Berkeley, CA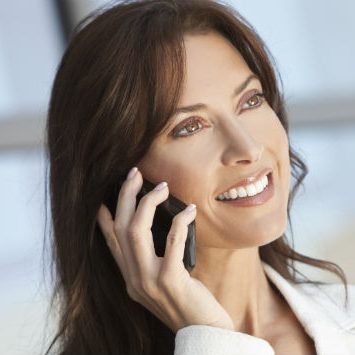 In a perfect world, your age would be reflected only by your growth from within and not by the condition of your skin. But the fact is, the natural aging process inevitably increases the number of wrinkles, fine lines, and uneven textures you develop over time. Even the effects of gravity and other environmental influences play a role in our skin's image. 
Thanks to cutting-edge technology, and with the help of Nubo Spa's highly-trained skincare specialists, your unwanted features needn't hinder your confidence any longer. With that, the PDO Thread Lift may just be what you need.
Facelifts Without Surgery
For some, going under the knife just isn't on the docket—and that's okay. That's why our Bay Area experts offer a non-surgical facelift called a Polydioxanone (PDO) Thread Lift. An effective minimally-invasive treatment, the PDO Thread Lift involves hypodermic needles pre-loaded with absorbable threads that are made of a synthetic biodegradable polymer commonly used as sutures to close surgical wounds.
First, the sutures lift and restructure facial tissues, which also provides a jolt to your body's production of collagen and elastin. Simultaneously, the PDO Thread Lift contracts your skin's fatty tissues, which results in instant skin tightening. The treatment also promotes neovascularization to renew your skin on a cellular level.
The result of this comprehensive process is enhanced skin texture, fewer visible fine lines and wrinkles, more elastic skin, color balance, and the long-pursued "V-shape" that is symbolic of well-cared-for skin. 
Lifting Locations
Our Bay Area teams utilize PDO Thread Lifts to improve the firmness, tone, and volume of your skin. The treatment is typically performed to enhance the aesthetics around the following areas:
Eyebrows
Corners of the eyes
Cheeks
Undereyes
Mouth
Jawline
Jowls
Neck
Nasolabial Folds
Marionette lines
Nasojugal folds
A Play-by-play Rundown
PDO Thread Lifts are 30- to 45-minute outpatient procedures performed in the comfort of our Berkeley or Oakland medical spa locations. Your skincare specialist will begin by numbing the treatment area with a topical and local anesthetic. The threads are then precisely inserted into your skin using the hypodermic needle, lifting and re-positioning the targeted skin.
The type, length, and amount of sutures depend on the area(s) of treatment. PDO Thread Lifts require no incisions or cuts, so your skin will be left without scarring. The sutures used can take six to nine months to metabolize. As a result of the procedure, you may experience mild redness, swelling, or bruising, but the effects will shortly subside.
Preparing For Your Big Day
There are precautionary steps you can take to ensure you get the most out of your treatment and walk away with the best results possible. One to two days before your appointment, please avoid the following:
Alcohol
Vitamin E
Ginko
Omega fish oil supplements
High-intensity workouts
Steam rooms and saunas
Practicing Self-care
With proper care, you can enjoy results for up to two years. But to ensure you're getting the most out of your investment, here are some tips:
Refrain from any dental procedures for the first two weeks
Avoid holding your mouth open for long periods
Sleep on your back for the first few weeks
Don't put too much pressure on the treated area
Why Choose Nubo Spa?
Helping you achieve your goals is why we opened our medspas. We understand that a standard, at-home skin care routine won't always provide you with the skin you want. Get the skin you desire by scheduling a consultation with one of our many skilled specialists. There's no better time than now.