EltaMD
Conveniently located to serve the areas of Berkeley, CA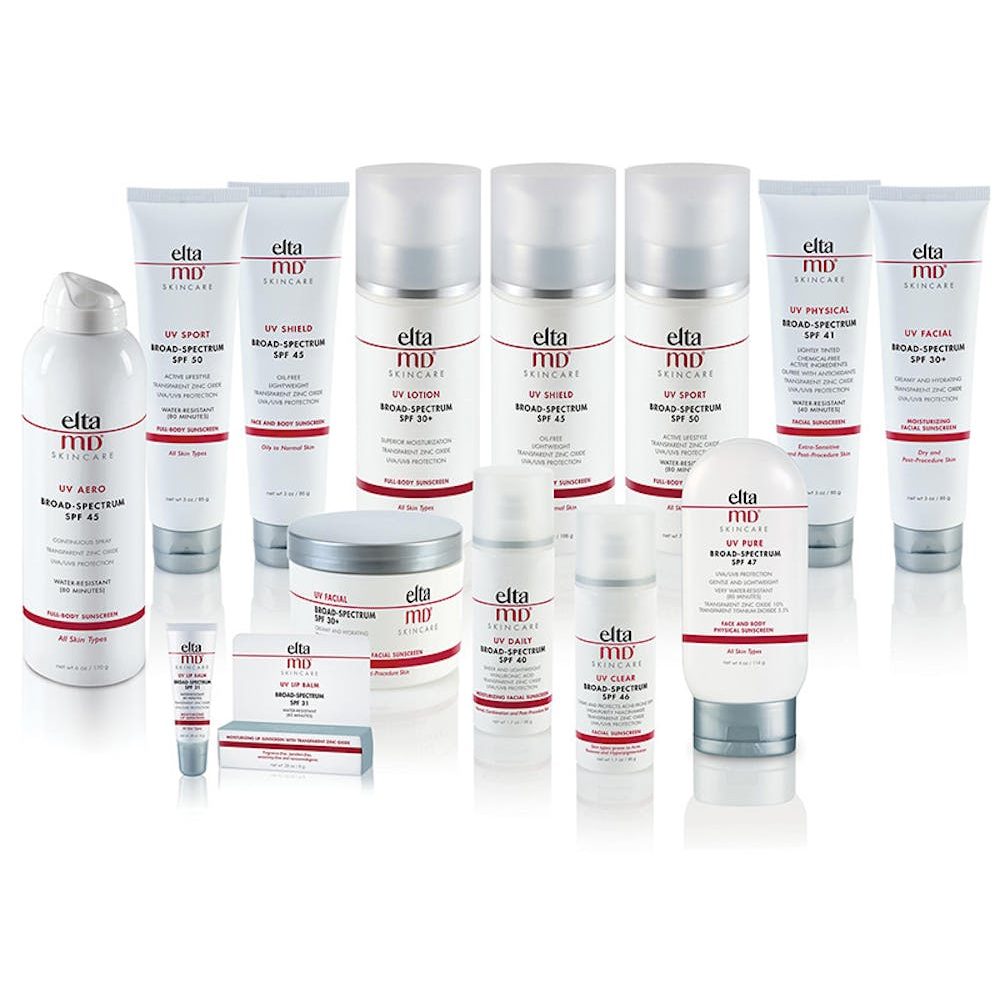 We all want to age with wisdom and grace—but without wrinkles, spots, and scars. Sticking to a steady skincare regimen, minimizing stress, and operating on a regular sleep schedule all play a part in maintaining healthy-looking skin. One step in a skincare routine that many often overlook is using a broad-spectrum sunscreen. At Nubo Spa, we believe that protecting your skin against sun exposure is too often an afterthought. Because it's a common culprit of skin concerns, we carry one of the premier skin protection products on the market: EltaMD.
A Superior Formula
Unlike your everyday protection lotions, EltaMD offers a superior selection of powerful hydrating formulas designed to accommodate all skin types and tones. The science-backed ingredients help prevent aching sunburn, reduce the risk of skin cancer, and diminish signs of scarring and aging caused by the sun.
The Powerful Ingredients Behind Results
EltaMD's lightweight, oil-free sunscreens are made with 9% zinc oxide, which provides long-lasting defense against the sun's UVA and UVB light rays with SPF ratings from 30 to 50. They are also loaded with the following skin protection ingredients:
Zinc oxide: A mineral compound that works as a sunscreen agent by reflecting and scattering UVA and UVB rays.
Niacinamide (Vitamin B3): Anti-inflammatory that reduces redness, dry or damaged skin, and manages acne. Niacinamide's effect on blemishes such as acne, as well as skin discoloration, has been scientifically proven to provide excellent results.
Hyaluronic acid: A humectant that attracts and retains moisture, improving skin and restoring suppleness.
Vitamin E: An antioxidant that reduces free radicals to help diminish the visible signs of aging.
EltaMD skin protection products are non-comedogenic, fragrance-free, and paraben-free, making it feel as though you're wearing nothing at all. Our team at Nubo Spa believes in these moisturizing lotions and creams that safeguard, nourish, and preserve your delicate skin.
Why Choose Nubo Spa?
Nubo Spa puts precedence on protecting you from harmful skin conditions that can lower your self-esteem. We often see clients with skin concerns relating to sun damage. With the help EltaMD sunscreens, we can help you preserve the skin you've worked so hard on protecting. Reach out to our when you're ready to give your skin the TLC it needs.