Radiesse
Conveniently located to serve the areas of Berkeley, CA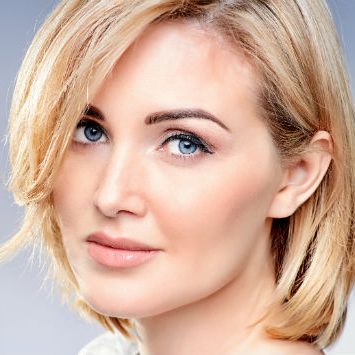 Over time natural fat begins to deteriorate, resulting in sagging skin, more prominent wrinkles and fine lines, and a reduction in volume. But just because the calendar says you're older doesn't mean you have to look older. To deter these unfavorable effects of aging and restore your face to its effervescent shine, Nubo Spa offers the cutting-edge dermal filler Radiesse®. 
A Radiesse Overview
Manufactured by Merz Aesthetics, Radiesse is an FDA-approved injectable filler used to soften and fill imperfections in the face. Radiesse restores volume to your face and stimulates your body's natural production of collagen and elastin. Those two growth proteins contribute to the restoration of your skin's suppleness, smoothness, and strength.
Radiesse contains ingredients that are non-toxic, non-allergenic, compatible with your body's natural tissues, and appropriate for all skin types. However, women who are pregnant or breastfeeding may be referred to alternative options.
Alleviating Your Issues
Restylane dermal fillers provide relief for a wide range of age-related skin concerns, including:
Wrinkles
Fine lines
Skin laxity
Marionette lines
Loss of volume
Nasolabial folds
Melolabial folds
Glabellar lines
Aged hands
Detailing Your Treatment
To begin, your Nubo Spa specialist will assess and mark the specific areas of concern being addressed. Once the area is cleansed with an antiseptic, your specialist will determine the proper dosage dictated by your customized treatment plan. Once decided, your specialist will then use a fine needle to inject Radiesse into the targeted region.
Keeping you comfortable during the procedure makes the process easier for both you and your specialist. In response to that, lidocaine is FDA-approved to be combined with Radiesse injections to ease any pain you may feel during the procedure. Even with lidocaine presently active, you may experience discomfort or a small amount of pain with each injection.
The length of your Radiesse treatment depends on the number of injections needed and the target area's size and condition. With convenience in mind, the filling process requires no in-office recovery time, allowing you to be able to go home immediately after treatment.
Recommendations And Side Effects
You may experience minor swelling that typically subsides in 36 hours. There's also a chance you'll experience some bruising and discomfort, which you can alleviate with over-the-counter medicines.
Because there's virtually no downtime, you can return to your normal routine immediately. Also, your doctor will recommend avoiding the following for the first 24 hours:
Strenuous exercise
Excessive sun or heat exposure
Non-steroidal anti-inflammatory drugs
Alcohol consumption
The most common side effects experienced by people who received Radiesse injections in their face were:
Swelling
Itching
Pain
Bruising
Redness
The following side effects have been reported after receiving Radiesse injections in their hands:
Itching
Pain
Difficulty with normal movement
Sensation loss
Redness
Swelling
Bruising
Itching
Lumps and nodules
Why Choose Nubo Spa?
It's important to us that you enjoy catching a glimpse of yourself in the mirror. Our medspa team creates customized treatment plans so you can have those little moments. Give us a call to book a consultation and give your face some proper TLC.