Obagi
Conveniently located to serve the areas of Berkeley, CA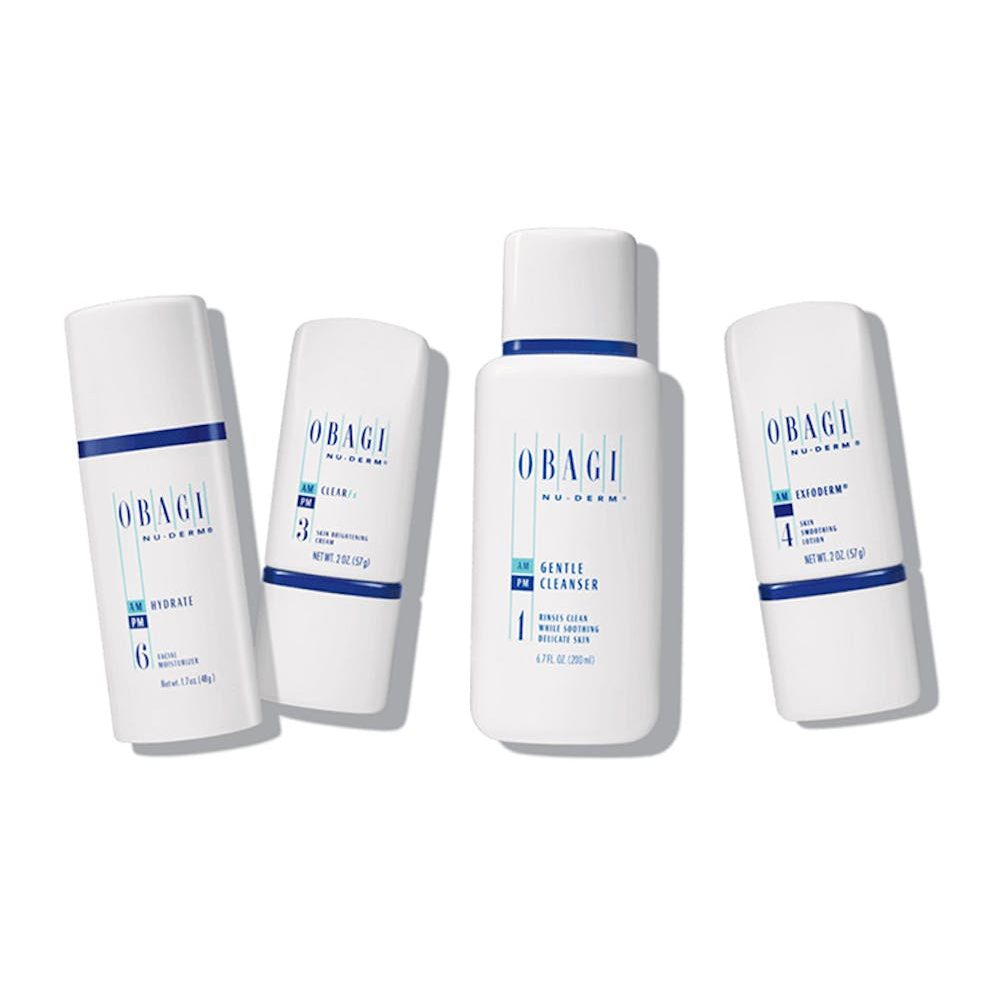 Finding yourself scouring store shelves loaded with a seemingly endless number of creams, masks, oils, and everything in between is a daunting task. However, when it comes to choosing skincare products, you deserve a product that releases your skin's full potential—and at both of our Bay Area Nubo Spa locations, you can find such a line of exceptional products.
Say Hello To The Future
With over 30 years of clinically proven results, Obagi offers a vast collection of medical-grade skincare products. Time and again, this skin rejuvenating and regenerative system has delivered healthy skin, glowing with a youthful vitality. Designed with versatility, each product is developed to specifically correct a variety of common skin concerns.
Obagi provides a diverse lineup of products ranging from moisturizers to cleansers to sunscreens and toners. The Obagi line of products is prescription-strength and uses first-class formulations to smooth the skin and reveal its natural radiance. Regardless of age or skin type, there's an ideal Obagi skin rejuvenation solution for you.
Obagi And You
With the use of innovative formulas, Obagi products work to remove dead skin cells from the surface layer of the skin and encourage the production of new collagen and elastin—the restorative proteins that help achieve a vibrant and younger-looking complexion.
As an all-encompassing system, Obagi products work by cleansing impurities, enhancing tone, and balancing skin coloration, as well as addressing specific problem areas and providing complex hydration. Additionally, these products protect the skin from harmful sun exposure.
All The Benefits You Need
Obagi's line of revitalizing products supports skin health with versatility and efficacy for a myriad of concerns, including:
Hyperpigmentation
Sunspots
Melasma
Acne
Discoloration
Wrinkles
Fine lines
Unbalanced tones
Dry skin
Uneven texture
Under-eye skin darkening
Skin laxity
Obstructed pores
Scarring
The Obagi Factor
Obagi skin restoration products have the potential to relieve your skin of several skin concerns. With a wide variety of cutting-edge skin renewal options, you may be recommended to use certain products in conjunction with others as part of your customized treatment plan. Obagi offers different customized skincare systems to target specific flaws and impurities:
Transformation systems: Designed to counter the effects of acne and premature aging
Targeted solutions: Crafted to target and diminish specific skin imperfections including lines, wrinkles, uneven texture, tone, and blemishes
Essential products: Protects against sun exposure while simultaneously hydrating your skin; suitable for all skin types
Skin recovery: Ideal for patients who are recovering from treatment. This assembly of products speeds up the healing process while adding a layer of defense from environmental elements
In-office treatments: Obagi also offers gentle yet powerful peels and facials to revitalize your skin
Why Choose Nubo Spa?
Nubo Spa's mission is to work with you on developing a customized treatment plan so you can embrace the future with confidence. Our beautiful spaces are staffed with specialists waiting to help you every step of the way. Reach out to us and begin your journey.