Xeomin
Conveniently located to serve the areas of Berkeley, CA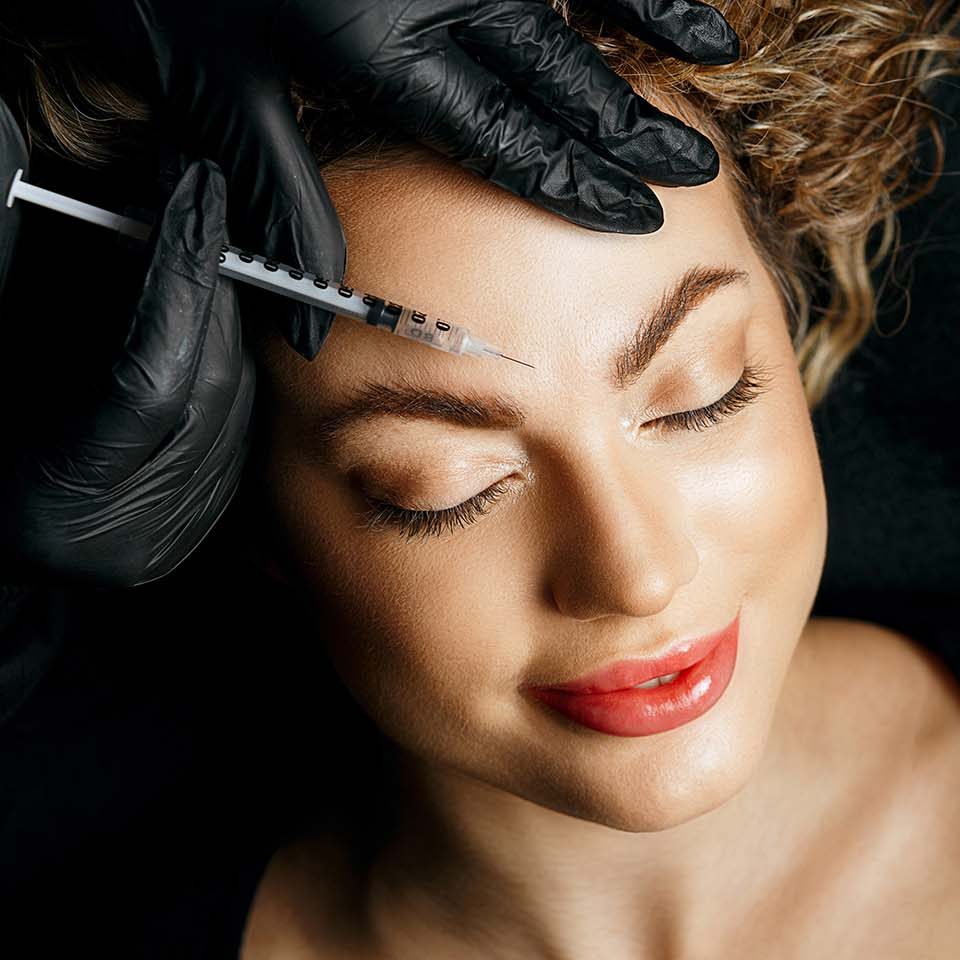 When unwanted signs of aging begin to affect your self-confidence and self-image, it may be time to consider a non-surgical cosmetic treatment with injectables. Neuromodulators such as BOTOX, Dysport, and Xeomin can put an end to dynamic wrinkles, the lines that form when you laugh, squint, frown, or smile. Our Bay Area Xeomin, in particular, is known for its additive-free formulation that works well for those who stop getting results with other neuromodulators.
Nubu Spa is proud and excited to offer Xeomin injections as part of our commitment to providing patients with world-class, state-of-the-art treatment options that can be highly personalized to their goals, lifestyles, and comfort levels.
Understanding The Basics
Xeomin is a neuromodulator made with botulinum toxin type A, just like BOTOX and Dysport. However, Xeomin contains only botulinum toxin and no fillers or additives. Our experienced, caring nurse injectors administer Xeomin to temporarily halt the facial muscle contractions that lead to wrinkle formation. This occurs when Xeomin blocks the chemical acetylcholine from signaling the nerves within the muscle groups. The end result is visibly smoother skin and a more youthful appearance overall.
Assessing Your Candidacy
Xeomin is FDA-approved for treating glabellar lines (frown lines) but is also used off-label to combat crow's feet and forehead wrinkles. The best candidates for treatment are under 65 and are seeking a safe, quick way to address the signs of aging without discomfort or downtime. They may have had a negative reaction to BOTOX in the past due to its more complex formula with additional proteins.
Xeomin in Oakland may be contraindicated for patients who suffer from deep facial scars, a skin infection, sagging eyelids, facial asymmetry, a neuromuscular disease, or for those who are currently pregnant or breastfeeding.
What And Where
Xeomin is effective in combating dynamic creases that form as a result of repetitive facial expressions. Dynamic wrinkles occur most often in the upper face and differ from static wrinkles, which are typically caused by sun damage and aging.
Xeomin can address:
Worry lines
Forehead furrows
"11" lines
Laugh lines
Crow's feet
During Your Session
In order to ensure your complete comfort during your session, your skin can be numbed with a topical anesthetic prior to treatment. Xeomin is administered with an ultra-fine needle that can hardly be felt. Clients usually see results within 3-5 days, with changes lasting from 3-4 months. Treatment can be repeated at regular intervals to maintain your outcome.
After Your Session
After your injections, it is common to experience some mild swelling, tenderness, or redness at the treatment sites. These side effects fade quickly, however. Patients can return to their normal activities directly after their Xeomin injections.
Note that it is essential that you do not rub, touch, or disturb your skin for the first 24 hours after Xeomin. If you do, you risk allowing the product to migrate and possibly cause complications such as droopy eyelids.
Why Choose Nubo Spa?
At Nubo Spa, we are passionate about patient safety and satisfaction, going to great lengths to ensure a stress-free, rewarding experience from start to finish. From our chic, climate-controlled practice environment to the skill, expertise, and artistry of all our providers, we stand ready to make a difference in your well-being and quality of life.