Belotero
Conveniently located to serve the areas of Berkeley, CA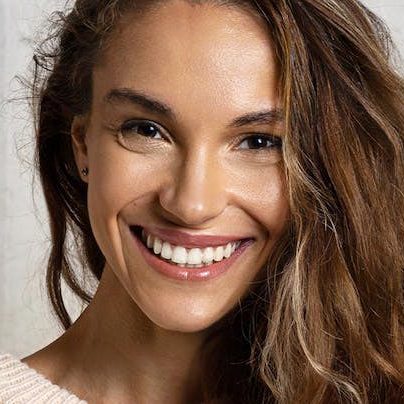 As we get older, our skin begins to lose naturally occurring components such as collagen, elastin, and hyaluronic acid (HA), which opens the door to increased laxity and volume loss in your skin. Dermal fillers remove the resulting deepening facial folds, sagging jowls, thinning lips, and hollow cheeks. But when it comes to selecting from the variety of dermal fillers offered by Nubo Spa, it's important to understand how each one works. One of the most powerful dermal fillers on the market, BELOTERO BALANCE®, may be the solution to having brighter, perkier skin you've been seeking. 
The Science Behind Belotero Balance
Manufactured by Merz Pharma Group, BELOTERO BALANCE is an FDA-approved, prescription injectable gel used to temporarily smooth out and fill moderate-to-severe wrinkles, fine lines, and folds.
The science-backed dermal filler is a hyaluronic acid-based dermal filler designed to integrate with your natural skin tissue. Hyaluronic acid is a sugar molecule that occurs naturally in your body and is a major structural component of your skin. It's also a hydrating agent, as well as a collagen and elastin stimulant. When the two growth proteins receive a boost in production, the process revitalizes your skin to look more glowingly radiant and youthful.
Imperfections on Their Way Out
The BELOTERO BALANCE dermal filler treats an array of common skin concerns relating to age and other environmental factors, including:
Wrinkles
Fine lines
Skin laxity
Marionette lines
Loss of volume
Nasolabial folds
Melolabial folds
Glabellar lines
What To Expect
How long your session takes is dependent upon the number of injections needed and targeted area size. Unlike traditional surgery, there is virtually no downtime, so you can expect to return to your normal routine right away. You will need to avoid the following for the first 24 hours:
Strenuous exercise
Excessive sun or heat exposure
Non-steroidal anti-inflammatory drugs
Alcohol consumption
Treatment Experience
Before your BELOTERO BALANCE treatment, your specialist will map out the injection sites and cleanse the area with an antiseptic. A topical anesthetic may be applied to help with any discomfort. Your doctor then injects your skin using a fine needle for multiple small injections. Following the injections, you'll notice almost immediate results of fuller volume and more refined skin.
Until Next Time
BELOTERO BALANCE dermal fillers may provide results almost immediately to the targeted area of skin. Bruising and swelling, which can be reduced with ice, should subside within the next few days. Additional instructions may be provided depending on your customized treatment plan.
Results can dermal fillers can last anywhere from 6 to 18 months, depending on serum amount and the area being treated. Moving forward, your specialist may recommend supplemental treatments to achieve and maintain optimal correction of aesthetic concerns. Your doctor may also advise regular maintenance treatments between significant injections. 
FAQ
Are There Any Side Effects?
The most common side effects experienced from BELOTERO BALANCE include:
Redness
Pain or tenderness
Firmness
Swelling
Lumps or bumps
Bruising
Itching
Discoloration
Infection
Why Choose Nubo Spa?
Whether or not you're proud of the skin you have, the way you feel about your aesthetics can have a significant impact on your life. At our Bay Area medical spa, we believe you should expect nothing but superior customer service. Our mission to provide such service starts the moment you walk through our doors. If your skin aesthetics aren't being solved at home, come to either our Berkeley or Davis office and let us help replenish your natural glow.